John Lennon, Cake, TV on the Radio
The soulful and inspired Ray LaMontagne; The homespun songs of Amy Correia; Listening to TV on the Radio; The unpredictable Vincent & Mr. Green; Ever-dry, ironic rockers Cake; Jazz saxophone great Coleman Hawkins; The meditative music of Georges Gurdjieff. Featured Artist: John Lennon.
Download this show in the All Songs Considered podcast.
Sign up for the All Songs Considered newsletter and we'll tell you when new music features are available on the site.
John Lennon, Cake, TV on the Radio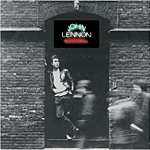 Stand by Me
Stand by Me
from Rock 'n' Roll
by John Lennon
It was a chaotic and often bizarre set of circumstances that lead to the release of this album, first in 1975. You can learn more about it by watching the slideshow.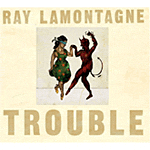 Trouble
Trouble
from Trouble
by Ray LaMontagne
This is the debut release from Ray LaMontagne, a singer/songwriter who sounds like a cross between Otis Redding and Van Morrison. His music is sparse, maudlin with heartfelt, cinematic stories.
59th Street
59th Street
from Lakeville
by Amy Correia
Amy Correia says she believes in ghosts and claims a run-in with a poltergeist at a friend's New York apartment inspired some of the work on this album.
Dreams
Dreams
from Desperate Youth, Blood Thirsty Babes
by TV on the Radio
This Brooklyn-based trio is one of the most unique acts of the new decade, creating a strange sonic experience while exploring sensitive political and cultural issues.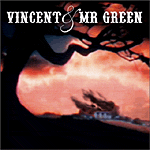 $2.50
$2.50
from Vincent & Mr. Green
by Vincent & Mr. Green
Previously known as the Jade Vincent Experiment, this unusual group makes experimental music, as unpredictable as it is unconventional.
Wheels
Wheels
from Pressure Chief
by Cake
Emerging in the early '90s to become the quintessential ironic rock band of the decade, Cake have released their fifth album showing their sardonic wit is as sharp as ever.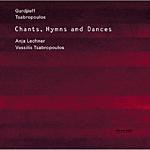 Chant from a Holy Book (Gurdjieff)
Chant from a Holy Book (Gurdjieff)
from Gurdjieff, Tsabropoulos: Chants, Hymns and Dances
by Anja Lechner
German cellist Anja Lechner and Greek pianist Vassilis Tsabropoulos here perform the work of Georges Ivanovitch Gurdjieff, an early 20th century composer who wrote simple, meditative melodies reminiscent of Erik Satie's "Gymnopedies" and "Gnossiennes."