Yo-Yo Ma, Souad Massi, Mick Jagger
Yo-Yo Ma, Souad Massi, Mick Jagger
Mick Jagger's soundtrack to Alfie; Ennio Morricone performed by Yo-Yo Ma; New music from Malian Rokia Traore; Trading guns for guitars: Tinariwen; Reggae's golden age with The Paragons; The 'Arabic Tracy Chapman' Souad Massi; Quirky pop aficionado Jill Sobule; Reckless, howling blues from Entrance.
Download this show in the All Songs Considered podcast.
Sign up for the All Songs Considered newsletter and we'll tell you when new music features are available on the site.
Yo-Yo Ma, Souad Massi, Mick Jagger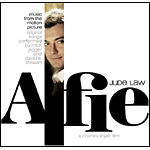 Blind Leading the Blind
Blind Leading the Blind
from Alfie (Soundtrack)
by Mick Jagger & Dave Stewart
The Rolling Stones' Mick Jagger and Dave Stewart from the Eurythmics wrote and performed much of the music for this soundtrack with guest appearances from Joss Stone, Jamaican rapper Nadirah "Nadz" Seid and Sheryl Crow.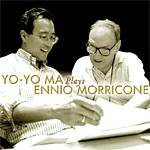 Deborah's Theme from 'Once Upon a Time in America'
Deborah's Theme from 'Once Upon a Time in America'
from Yo-Yo Ma Plays Ennio Morricone
by Yo-Yo Ma
Cellist Yo-Yo Ma here performs versions of songs by film composer Ennio Morricone. The featured track here was originally scored for the movie, Once Upon A Time in America.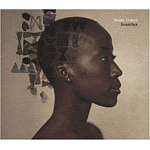 Bowmboï
Bowmboï
from Bowmboï
by Rokia Traoré
Rokia Traoré is a singer from Mali and the daughter of a diplomat. She spent her childhood travelling between Algeria, Saudi Arabia, Belgium and France, discovering a variety of musical styles that ultimately shaped her own compositions. We originally featured Rokia Traoré on All Songs Considered Episode 10.
Oualahila Ar Tesninam
Oualahila Ar Tesninam
from Amassakoul
by Tinariwen
The members of Tinariwen met in a rebel training camp in Libya. Some decided to trade their weapons for instruments and perform songs of political protest. Tinariwen first appeared on All Songs Considered Episode 34.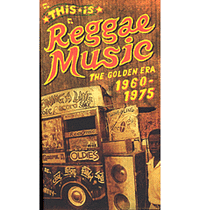 The Tide is High
The Tide is High
from This Is Reggae Music: The Golden Era 1960-1975
by The Paragons
You might recognize this song as a hit for Blondie in the 1980s, but the reggae group The Paragons first made it famous in the '60s. The group from Kingston, Jamaica is just one of the bands featured on this new collection of vintage reggae.
Deb (Heart Broken)
Deb (Heart Broken)
from Deb (Heart Broken) [Canada]
by Souad Massi
Souad Massi's music is rooted in Algerian and Andalusian traditions with touches of flamenco and Arab classical sounds. But her songs are also influenced by western folk. This is Massi's second CD. Her first, released in 2001, is titled Raoui.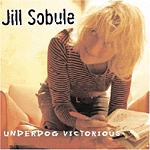 Underdog Victorious
Underdog Victorious
from Underdog Victorious
by Jill Sobule
Singer/songwriter Jill Sobule dropped out of college in the '80s to work full time on her music, but found little success as she battled depression and anorexia. She eventually had a hit with "I Kissed A Girl" in 1995 and went on to have several songs appear in various films. Her music is whimsical and quirky with strong characters lost in love and frivolity.
Lonesome Road
Lonesome Road
from Wandering Stranger
by Entrance
Entrance (pronounced as both EN-trance and en-TRANCE), is the work of Guy Blakeslee, a Chicago musician who plays a soulful blend of folk-blues and kitschy rock.