Nirvana, Kaki King, Alice Coltrane
Nirvana, Kaki King, Alice Coltrane
Inventive fingerstyle guitarist, Kaki King; The remarkable dexterity of Adrian Legg; The return of keyboardist Alice Coltrane; Weather Report saxophonist Wayne Shorter; Hip-hop from Senegal's Daara J; Meditative chants from Steve Tibbetts; Husband/wife folk duo Innocence Mission; Irish folk singer/songwriter Luka Bloom. Featured Artist: Nirvana.
Download this show in the All Songs Considered podcast.
Sign up for the All Songs Considered newsletter and we'll tell you when new music features are available on the site.
Nirvana, Kaki King, Alice Coltrane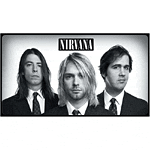 Dumb
Dumb
from With the Lights Out
by Nirvana
The new Nirvana box set features more than 60 tracks, with intimate home recordings, unreleased songs, radio appearances and a DVD with home movies and concert footage.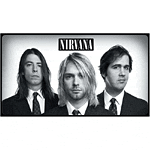 All Apologies
All Apologies
from With the Lights Out
by Nirvana
This track is from an undated home recording of one of the band's most popular songs.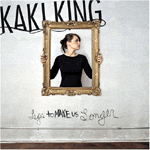 Solipsist
Solipsist
Acoustic guitarist Kaki King has an unusual method of playing: she strikes and rubs the strings and slaps the wood, treating the guitar like a percussion instrument.
Nail Talk
Nail Talk
from Inheritance
by Adrian Legg
Adrian Legg is a remarkable guitarist last featured on All Songs Considered episode 10.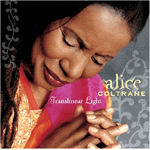 Sita Ram
Sita Ram
from Translinear Light
by Alice Coltrane
Alice Coltrane is a jazz keyboardist and former wife of the late John Coltrane. She quit recording in the late 1970s, but her son coaxed her back into the studio for this album.
Mysterious Traveller
Mysterious Traveller
from Footprints: The Life and Music of Wayne Shorter
by Wayne Shorter
Wayne Shorter studied tenor saxophone with John Coltrane and went on to play and compose for the Miles Davis Quintet before joining the fusion band Weather Report.
Boomerang
Boomerang
from Boomerang
by Daara J
Daara J is a hip-hop group from Sengal. Their music combines traditional African sounds with hip-hop beats from America.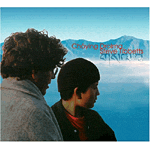 Vakritunda
Vakritunda
from Selwa
by Choying Drolma/Steve Tibbetts
Guitarist Steve Tibbetts joins Buddhist nun Chöying Drolma for a collection of beautifully sung monastic and meditative chants.
Somewhere a Star Shines for Everyone
Somewhere a Star Shines for Everyone
from Now the Day Is Over
by The Innocence Mission
The Innocence Mission are husband and wife Don Peris (vocals and guitars) and Karen Peris (vocals, guitar, piano). This CD is full of classic tunes like "Over the Rainbow," all performed as sleepy lullabies.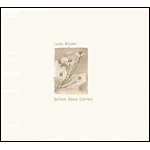 Before Sleep Comes
Before Sleep Comes
from Before Sleep Comes
by Luka Bloom
Luka Bloom is a singer/songwriter from Ireland who developed a delicate playing style after tendonitis forced him to strum his guitar gently.