The Best Songs of 2004
Below are the 20 most mentioned songs from both listeners and reviewers with randomly selected comments from some of those who picked them.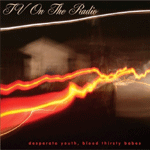 Ambulance
Ambulance
from Desperate Youth, Blood Thirsty Babes
by TV on the Radio
"A cappella meandering but not barbershop — 'I will be your ambulance if you will be my accident' and beautiful lyrics about longing and love; this song gives you something new but never asks too much of you."
-- Kevin (listener) in Oregon (KLCC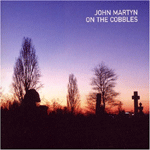 My Creator
My Creator
from On the Cobbles
by John Martyn
"With On the Cobbles, John Martyn returned to the form that made him such a lauded -- if minor -- artist in the 1970s. 'My Creator' captures the spirit of his very best work. It's jazzy, movingly spiritual, a gentle trip through a dark blue night. The perfect balance of mature, considered, and emotional."
-- NPR reviewer and author of The NPR Curious Listener's Guide To World Music Chris Nickson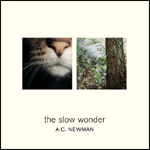 Miracle Drug
Miracle Drug
from Slow Wonder
by A.C. Newman
"The bright sound. I don't know, I just love it!"
-- Jason (listener) in Washington, DC (WAMU)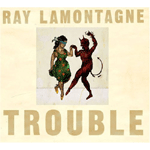 Trouble
Trouble
from Trouble
by Ray LaMontagne
Ray's voice is unique, incorporating the styles of other known artists and coming up with one that is suited to his music. He reminds me of Leo Sayer's rendition of known ballads like 'Let it Be.' The words in this song are quite 'troubling.' How else could one describe it?"
-- Ramon (listener) in Massachusetts (WBUR)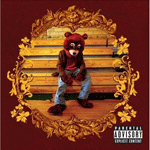 Jesus Walks
Jesus Walks
from College Dropout
by Kanye West
"For some reason, the fact that this song is a huge hit and mentions Jesus isn't the big deal for me. The fact that it is giant in scope and is still a 3-minute radio hit is. It takes the essential factor of a good pop song -- conflict in the verses, resolution in the chorus -- and uses it as a mirror for life with and without faith. When those high choral voices go from minor to major chords halfway through the song, it almost converts me. Almost."
-- David (listener) in Minnesota (KNOW)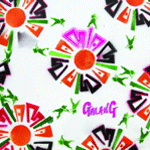 Galang
Galang
"This bouncy electro-dancehall rap by British Sri Lankan M.I.A. (aka Maya Arulpragasam) was co-written with Justine Frischmann of the British post-punk band Elastica and was a huge hit this year in England. The rhythm track sounds like a video game took over a DJ booth, while the rhymes alternate between playground gibberish ('boys say 'wa'/girls say 'wawa') and randomly menacing imagery ('shotgun-get doooown!'). Together they make for a life-during-wartime party anthem that sounds completely post-national; you could as easily imagine it rocking a Jamaican nightclub or scoring an exceptionally street-wise Bollywood musical."
-- NPR reviewer and contributing editor to Spin magazine, Will Hermes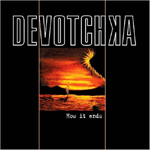 Dearly Departed
Dearly Departed
from How It Ends
by DeVotchKa
"'Dearly Departed,' the wrenching, wistful ballad from Denver's tiny Eastern Bloc rock quartet Devotchka, is simply one of the saddest, most beautiful songs ever written. Somewhere between a mariachi sunrise and a gypsy sunset, the naked, soaring croon of front man Nick Urata pleads and begs and wails over a lovely piano arpeggio accented by a haunting string section. The man has clearly seen some dark days and lived to sing about them. It's not for the faint of heart. It's the sort of thing that makes you think, makes you brood, makes you want to lock your doors and windows and sit quietly in the fray (if you're into that sort of thing). Some songs are about reflection and some filled with wisdom, hope and conclusions. This song sits among the most tender flesh of your deepest wound, begging you to let it fester just awhile longer -- if only to linger momentarily in the simple beauty of such aching sadness.
-- NPR reviewer and Filter magazine managing editor Mikel Jollett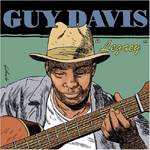 Uncle Tom's Dead
Uncle Tom's Dead
"Guy Davis is on a lifelong crusade to get more black music fans into the blues, which has long had a predominantly white audience. Here he sets out to convince a generation of kids growing up on rap and hip-hop that the blues is their heritage, their history. After all, rap is a sort of talking blues, a candid and sometimes brutal account of real life. He starts with his 13-year-old son Martial, and it's a hard sell. The two men have a spirited argument on this song, provocatively titled 'Uncle Tom's Dead.' Guy Davis makes a compelling argument for the blues, but his son is not persuaded."
-- NPR reviewer Meredith Ochs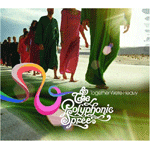 Section 12: Hold Me Now
Section 12: Hold Me Now
from Together We're Heavy
by The Polyphonic Spree
"Made me happy every time I heard it, which is a rare accomplishment."
-- Matthew (listener) in Virginia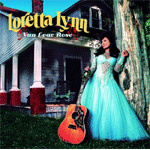 Portland, Oregon
Portland, Oregon
from Van Lear Rose
by Loretta Lynn
"Majestic and epic like a Zeppelin song."
-- Thomas (listener) in New Jersey (WNYC)
Ombra mai fù' from Serse (Xerxes), HWV 40 (Handel)
Ombra mai fù' from Serse (Xerxes), HWV 40 (Handel)
from Handel: Arias
by Lorraine Hunt Lieberson
"Handel's defining genius was melody and 'Ombra mai fu' is one of his most radiant. Lorraine Hunt Lieberson's exquisite phrasing shows how a great artist can still bring something personal to music as well-known as this."
-- NPR reviewer Tom Manoff
Hoist That Rag
Hoist That Rag
from Real Gone
by Tom Waits
"Here, in all its ragged unkempt glory, is an answer to the face-saving oddity-erasing vocal 'perfection' of radio pop. A scarifying wail from some kind of delusional mutineer sad sack, this good old fashioned mess is set to a medium-slow son montuno pulse, and features Waits in a bleat so imprecise it's impossible to tell precisely which pitches he's singing. Sometimes it could even be all 12 at once. Hard to tell which ones he's leaving out."
-- NPR reviewer and music writer for The Philadelphia Inquirer Tom Moon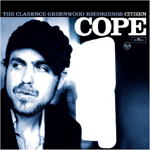 Bullet and a Target
Bullet and a Target
from The Clarence Greenwood Recordings
by Citizen Cope
"I love this song, not just for the hand claps but for the soulful lyrics, catchy chorus and originality. It has everything a 'song of the year' should have ... including hand claps ..."
-- NPR member station KEXP morning music host John Richards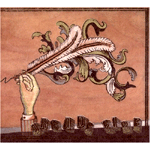 Rebellion (Lies)
Rebellion (Lies)
from Funeral
by The Arcade Fire
"This song is absolutely rousing. The lyrics are so well executed and it is the perfect combination of angst sadness and the idea of seizing the moment and not wasting any time that was given to you on this earth. The Arcade Fire are completely and transcendently original."
-- Agricola (listener) in Pennsylvania (WDUQ)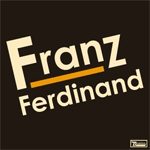 Take Me Out
Take Me Out
from Franz Ferdinand
by Franz Ferdinand
"It has a retro feel that makes you just want to get up and dance."
-- Heather (listener) in Florida (WUFT)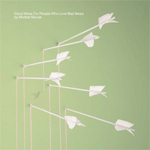 Float On
Float On
from Float On/I've Got It All
by Modest Mouse
"This song's infectious groove is as addictive as its lyrics are hopeful. That's a tough combo to beat."
-- Caleb (listener) in South Carolina (WRJA)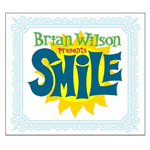 Surf's Up
Surf's Up
The centerpiece of Smile and one of Brian's best songs -- Leonard Bernstein called it 'an important contribution to 20th century American music.' But this new rendition, released 33 years after the previous Beach Boys version, reveals the pathos in Van Dyke Parks' lyrics, and Wilson's voice is now perfect for this saga of decline and renewal."
-- NPR reviewer Jim Fusilli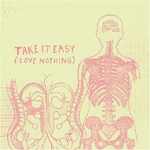 Take It Easy (Love Nothing)
Take It Easy (Love Nothing)
from Digital Ash in a Digital Urn
by Bright Eyes
"I always have trouble picking a best song, but this year both of my favorite songs came from Omaha Nebraska. 'Take it Easy (Love Nothing)' is from Bright Eyes (Conor Oberst) and my runner up was 'Fell Down the Stairs' by Tilly and the Wall, from an album co-produced by Conor Oberst. You can't easily sum up the new sounds from Omaha, but the contagious music that has now permanently etched its way in my brain is upbeat, amusing but not saccharine. If you've not yet heard Bright Eyes or any music by Conor Oberst you should know that he's a prolific, smart songwriter. You'll hear it over and over that he's the best songwriter of his generation (born in 1980) from fans and music writers. He helped get a small label, Saddle Creek Records, off the ground and his dedication to making independent music from his hometown is unwavering. This song 'Take it Easy (Love Nothing)' comes from a four-song disc of the same name. But just a few weeks into 2005, this song will be on one of two full length CDs he will release. Digital Ash in a Digital Urn is the more electric record while I'm Wide Awake It's Morning is the more personal of the two. 2005 will introduce many to Bright Eyes, and may shift music's focal point from the coasts to Omaha."
-- All Songs Considered host Bob Boilen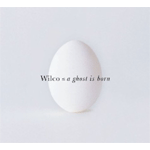 Spiders (Kidsmoke)
Spiders (Kidsmoke)
from Ghost Is Born
by Wilco
"No doubt, there were a lot of wonderful songs in 2004; but this was the only one to really floor me. It just skips along innocently for the first few minutes (it clocks in at nearly 11 minutes total) with a friendly little beat that belies the approaching chaos. At precisely four minutes in, it bursts suddenly, beautifully, into some of the most soulful musical mania you'll ever hear."
-- All Songs Considered producer Robin Hilton