The Best CDs of 2004
2004 was a year when a handful of artists with their best days long behind them surprised us with their strongest music; Loretta Lynn and Brian Wilson come to mind. It was also a year when a lot of new musicians recorded some of the most personal and fragile songs you'll hear — Iron and Wine, Bright Eyes, Joanna Newsom and Sufjan Stevens to name a few.
Download this show in the All Songs Considered podcast.
Sign up for the All Songs Considered newsletter and we'll tell you when new music features are available on the site.
I Will Come Back
from Neruda
by Luciana Souza
"Inspired by the work of Catalan composer Federico Mompou, Souza's elegant music and her lovely voice -- both formed by her native Brazil -- are the perfect accompaniments to the poetry of Pablo Neruda. Most tracks feature only Souza's alto, which is alternately fragile and self-assured, and Edward Simon's dazzling piano. It's exquisite."
-- NPR Reviewer and music writer for The Wall Street Journal, Jim Fusilli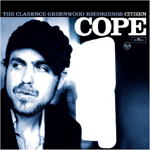 Son's Gonna Rise
from The Clarence Greenwood Recordings
by Citizen Cope
"I listened to a whole lotta records this year -- 1000 or so -- but the only one that I keep coming back to is Citizen Cope's The Clarence Greenwood Recordings. Cope's got this slow-burning, mush-mouthed talking blues style going on that fits his dark, poetic, tales of love, loneliness, fear and loathing like hand in glove. The music is this funky, time-space warping, mash-up of Gram Parsons and Bob Marley moods with Bob Dylan and Shuggie Otis grooves. Citizen Cope's The Clarence Greenwood Recordings is a future urban folk pop classic right now."
-- NPR Reviewer and writer for Vibe and Global Rhythm magazines, Tom Terrell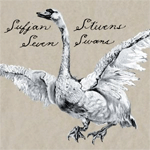 The Dress Looks Nice on You
from Seven Swans
by Sufjan Stevens
"2004 was the year of quiet, melancholy rock and this is just break-down-and-cry-on-the-metro good. I don't like picking favorites, but I've been telling people to check out this album since its release in March. If I can still bear to listen to an album after even three months, it's a keeper. I also like the alliteration."
-- All Songs Considered intern Marley Magaziner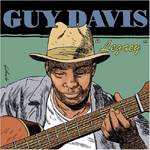 Uncle Tom's Dead
"On Legacy, Guy Davis reinvents the parable of the crossroads. It's the story of a blues guitarist selling his soul to the devil in exchange for mastery of his instrument. It usually doesn't work out so well for the bluesman, who often ends up dead instead of famous. In Davis' version, the devil isn't interested in his soul. Hell is already full of bluesmen, according to the prince of darkness. Instead, the devil challenges Davis to reclaim the legacy of the blues. Davis accepts the challenge by covering legendary artists like Leadbelly and Skip James, and writing original songs that echo the sounds of his forbearers.
-- NPR reviewer Meredith Ochs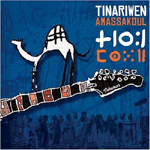 Oualahila Ar Tesninam
from Amassakoul
by Tinariwen
On their second international album, Tinariwen offer a fully realized picture of the hopes and frustrations of their Tuareg people in the Western Sahara. But the magic is in how they present it - a mix of slinky, raw blues and primal rock'n'roll that stirs the senses and touch the bits most other albums simply can't reach.
-- NPR reviewer and author of The NPR Curious Listener's Guide To World Music Chris Nickson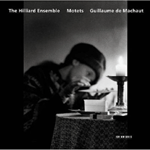 Plange, Regni Respublica
from Guillaume de Machaut: Motets
by Hilliard Ensemble
"Motets composed some 600 years ago by one of music history's first great masters are gloriously rendered here by the Hilliard Ensemble. This is not easy music ! Often dense and multi-layered, the 'Hilliards' reveal the inner life of each motet with a delicate sense of music-making blended with a bold lyricism."
-- NPR reviewer Tom Manoff
"On one level, this CD is simply piercingly beautiful. Recorded in a thousand year-old Austrian monastery, the five voices of the Hilliard Ensemble create a shimmering veil of sound that can be appreciated for its sheer delicacy and elegance. But the recording is also a chronicle of the life and times of a great 14th century poet and composer, Guillaume de Machaut. His songs refer to historical events - the plague, the Hundred Years War, in-fighting among French bishops. But they also refer to the fire of love, the pain of heartbreak, and the small joys and disappointments of everyday life. At times, several voices sing what seem to be unrelated, or even contradictory texts, but the meanings always connect. What appear at first to be odd juxtapositions turn out to be re-enforcing poetic layers. As winning as the music alone can be, the poetry and music together create a tapestry of interwoven substance and suggestion that rewards as much time as you care to devote to it."
-- NPR's Performance Today host Fred Child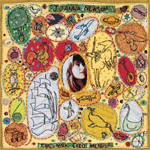 Sadie
from The Milk-Eyed Mender
by Joanna Newsom
"Frankly, it was a pretty depressing year. But not for music. Kanye West's hip-hop storytelling and Rilo Kiley's rock storytelling still have me hooked, but the CD I played most was this strange little recording by Bay Area harpist Joanna Newsom. Just when I needed to be transported from current events into some hidden arbor for green tea and make-believe, there she was, a cross between Alice In Wonderland and The Ancient Mariner, with her Lyon & Healy pedal harp (she also plays harpsichord and piano), spiderweb melodies, and a voice teetering between that of a 6-year-old and a 96 year-old. Her lyrics -- about balloons, thimbles full of moon, and darker stuff -- yank your heartstrings just enough to remind you that art, even when it's this beautiful, is only temporary relief. Affected? A bit. But very affecting."
-- NPR reviewer and contributing editor to Spin magazine, Will Hermes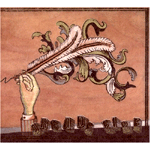 Neighborhood #1 (Tunnels)
from Funeral
by The Arcade Fire
"Not only best album but best live band of the year, hands down. This Montreal band's release is incredible and I'd put them at the top of the 'you haven't heard of this band but you will' list."
-- NPR member station KEXP morning music host John Richards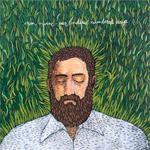 Cinder and Smoke
from Our Endless Numbered Days
by Iron & Wine
"Creepy little tales of madness, murder and broken lives set in the rural south, with large doses of religion and, ultimately, love. Iron and Wine's Sam Beam manages to make the grotesque seem beautiful. In part it's the production (overdubs never sounded so radiant); in part it's Beam's gentle, hushed voice and inspired patience in the rhythms and spare instrumentation. There's warmth in this darkness that makes me want to linger through every aching verse."
-- All Songs Considered producer Robin Hilton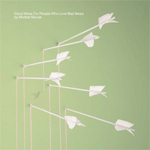 The World at Large
from Good News for People Who Love Bad News
by Modest Mouse
"The thing about indie rock, is that, generally speaking, people really do like bad news. Discord, analog delay, shoe-gazing ballads with the character of a hushed scream--such things tend to dominate the i-pods of the folks who haunt the bar at most indie rock shows. Modest Mouse ruled this scene for years. And it's as if, with the release of Good News for People Who Love Bad News this year, they finally understood that great music doesn't require context. It's one thing to make music for a niche audience who share your sensibilities -- and quite another to make something anyone can relate to. And who knew that, in their case at least, the key to it all was (gasp) optimism. Songs like "Float On," "The View," and "the World at Large" share the characteristic of searching for meaning in a difficult world...and finding it. Which isn't to say that the album was without the spastic, cathartic dirges front man Isaac Brock has always been known for. The album is rife with them. So that should keep the indie kids happy (or, um, sad. Whatever). In any case, it's good news for everyone."
-- NPR reviewer Mikel Jollett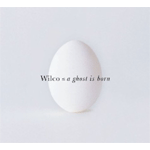 Handshake Drugs
from A Ghost Is Born
by Wilco
"I had lots of arguments with people about this record. Most of them went like this: Them: It's so noisy. Me: Yes, but there's some poise within that, like on 'Hummingbird' and 'Handshake Drugs.' Them: The guitars sound deranged. Me: When was the last time you heard such dramatic derangement? Them: The songs seem sorta blasted apart. Me: At a time when so many songs seem prefabbed by some software program, is that such a bad thing?"
-- NPR reviewer and music writer for The Philadelphia Inquirer, Tom Moon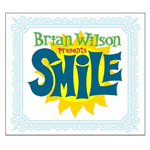 Heroes and Villains
I had the great fortune of being in the studio for the recording of Smile. I spent a lot of time listening to the CD while writing a story for All Things Considered. So in one way I suppose I'm biased, but it could have gone the other way. I could be sick of this music by now; but it's too good. It's wonderfully intricate, lyrically stunning and magnificent. There were a number of great CDs in 2004 -- Iron and Wine, Sufjan Stevens, The Mountain Goats, Modest Mouse and Sam Phillips among them -- but with the exception of Sam Phillips, those CDs didn't hold together as a package the way Smile does. That's not to say that a CD has to be a grand concept, but a great CD should be a journey with changes in tone, structure and tempo where each listen offers new discoveries. Brian Wilson and Van Dyke Parks understood this when they made Smile and 38 years after conceiving the record, it holds up as a timeless tribute to the art form.
-- All Songs Considered host Bob Boilen