Andrew Bird, Petra Haden, Tributes to Jack Johnson
Tributes to boxer Jack Johnson from Miles Davis and Wynton Marsalis; An intimate home recording from Cantinero; A look at opposite day with Andrew Bird; The Who sung a Capella by Petra Haden; Brother/sister duo The Fiery Furnaces; A new EP from folk hero Iron and Wine; L.A. singer/songwriter Mia Doi Todd; Norwegian jazz: Tord Gustavsen Trio; Latin percussionist Roberto Rodriguez.
Download this show in the All Songs Considered podcast.
Sign up for the All Songs Considered newsletter and we'll tell you when new music features are available on the site.
Andrew Bird, Petra Haden, Tributes to Jack Johnson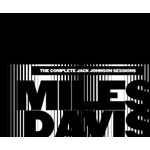 Right Off
Right Off
from Complete Jack Johnson Sessions
by Miles Davis
This 5-disc set includes the bulk of the recording sessions that would make up the soundtrack to William Cayton's 1970 documentary on boxer Jack Johnson.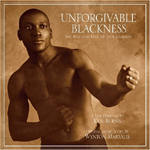 Ghost in the House
Ghost in the House
from Unforgivable Blackness: The Rise and Fall of Jack Johnson
by Wynton Marsalis
Wynton Marsalis' soundtrack to a new Ken Burns documentary on Jack Johnson is dramatically different from the Miles Davis take, composed largely of period music from the turn of the last century.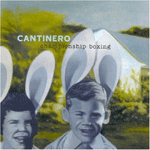 The Machine
The Machine
from Championship Boxing
by Cantinero
Cantinero is multi-instrumentalist Christopher Hicken, a native of Birmingham, England who now writes and records at his apartment in New York. This is his solo debut.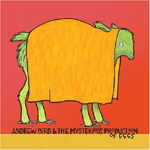 Opposite Day
Opposite Day
from Andrew Bird & the Mysterious Production of Eggs
by Andrew Bird
Andrew Bird is a violinist, singer and songwriter from Chicago who's always reinventing his sound. You can hear some of his previous work on All Songs Considered's episodes two and 39.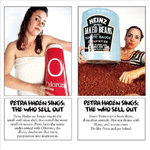 Sunrise
Sunrise
from Petra Haden Sings: The Who Sell Out
by Petra Haden
Petra Haden here recreates the Who's 1967 LP The Who Sell Out, entirely a capella, performing all the rhythms, instruments and harmonies with her voice.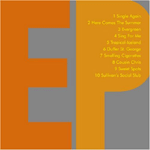 Here Comes the Summer
Here Comes the Summer
from Fiery Furnaces EP
by The Fiery Furnaces
The Fiery Furnaces, are Matthew and Eleanor Friedberger, a brother/sister duo originally featured on All Songs Considered episode 69.
Tongue-Tied
Tongue-Tied
from Manzanita
by Mia Doi Todd
Mia Doi Todd is a classically-trained artist who studied at Yale and now makes music in Los Angeles.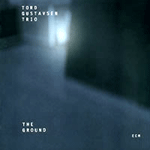 Tears Transforming
Tears Transforming
from The Ground
by Tord Gustavsen Trio
Tord Gustavsen heads this jazz trio from Norway. Their 2003 album, Changing Places, was featured on All Songs Considered episode 47.