Beck, Mary Gauthier, Rufus Wainwright
Beck, Mary Gauthier, Rufus Wainwright
A Dust Brothers collaboration from Beck; New music from Manuel Guajiro Mirabal; A soundtrack from Gustavo Santaolalla; 1920s crooning from Rufus Wainwright; Electronic lullabies by Efterklang; Odd instrumentals from Character; Tuatara percussionist Barrett Martin; Country singer/songwriter Mary Gauthier.
Download this show in the All Songs Considered podcast.
Sign up for the All Songs Considered newsletter and we'll tell you when new music features are available on the site.
Beck, Mary Gauthier, Rufus Wainwright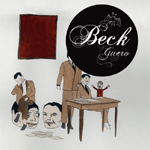 Qué Onda Guero
Qué Onda Guero
Beck's eighth CD picks up where his 1996 album Odelay! left off, with grooves and multi-layered samples produced by the Dust Brothers, Mike Simpson and John King.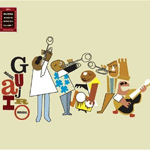 Me Boté de Guaño
Me Boté de Guaño
from Buena Vista Social Club Presents: Manuel Guajiro Mirabal
by Manuel "El Guajiro" Mirabal
Manuel Guajiro Mirabal is best known as the trumpeter for the Buena Vista Social Club.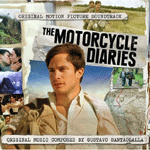 La Partida
La Partida
from The Motorcycle Diaries
by Gustavo Santaolalla
Gustavo Santaolalla, featured on our very first All Songs Considered, is the composer and performer for this Oscar-nominated soundtrack to The Motorcycle Diaries.
I'll Build a Stairway to Paradise
I'll Build a Stairway to Paradise
from The Aviator [Original Soundtrack]
by Original Soundtrack
This is one of two CDs featuring music from the film The Aviator. The other CD features the original score for the movie, while this one is a collection of mostly period music performed by artists like Rufus Wainwright.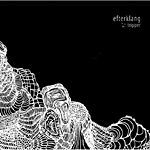 Swarming
Swarming
from Tripper
by Efterklang
If you like Sigur Ros, you'll enjoy the electronic soundscapes from Denmark's Efterklang.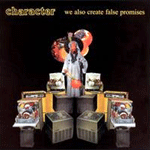 What You Are in the Dark
What You Are in the Dark
from We Also Create False Promises
by Character
Character is a Nashville-based group featuring members of the band Lambchop. Character make music in the spirit of other progressive rock groups like King Crimson and Yes.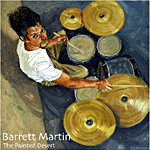 The Diamond Path
The Diamond Path
from The Painted Desert
by Barrett Martin
Barrett Martin is the percussionist for Tuatara. On this solo album he also stands in on guitar, vibraphone, bass and kalimba.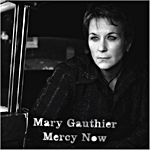 Mercy Now
Mercy Now
from Mercy Now
by Mary Gauthier
Mary Gauthier, previously featured on All Songs Considered episode 26, was a philosophy major who became an award-winning restaurant owner before launching a career in music.