Keren Ann, Art Tatum on Harold Arlen, The Postal Service
Keren Ann, Art Tatum on Harold Arlen, The Postal Service
A new single from The Postal Service; The Pink Floyd-inspired Radar Brothers; Ambient electronica from Oregon's Eluvium; Misadventures with Andrew Morgan; Mediterranean music: Savina Yannatou; Dutch Javanese Russian Israeli Keren Ann; Remembering the music of Harold Arlen; Guitar wonder Michael Gulezian; The American music project Redbird.
Download this show in the All Songs Considered podcast.
Sign up for the All Songs Considered newsletter and we'll tell you when new music features are available on the site.
Keren Ann, Art Tatum on Harold Arlen, The Postal Service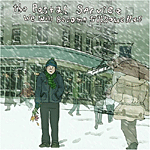 Be Still My Heart
Be Still My Heart
from We Will Become Silhouettes
by The Postal Service
Fans of the Postal Service's debut Give Up, featured on All Songs Considered episode 47, have been waiting eagerly for a new full-length album from the electronic-pop duo. Though there's no word on another LP coming out anytime soon, the band has just released a new single along with several remixed versions of tunes from their debut.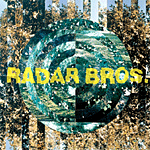 Show Yourself
Show Yourself
from Fallen Leaf Pages
by Radar Bros.
The Radar Brothers sound a lot like Pink Floyd from the early 1970s with angelic harmonies and drifting, synthesizer textures.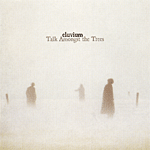 Show Us Our Homes
Show Us Our Homes
from Talk Amongst the Trees
by Eluvium
Eluvium is the performance name for Matthew Cooper, an electronic artist from Portland, Oregon with a fondness for ambient landscapes.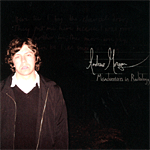 Plight in an Exile
Plight in an Exile
from Misadventures in Radiology
by Andrew Morgan
Andrew Morgan recorded most of this album in Elliott Smith's New Monkey studios before running out of money. Morgan later finished the CD with the help of friends and a group of undergraduate students at the University of Kansas.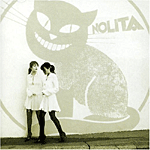 Nolita
Nolita
Keren Ann Zeidel's mother is Dutch-Javanese; her father Russian-Israeli. The family lived in Holland and Israel before settling in Paris where Keren Ann currently writes and records her artful, folk pop tunes.
I've Got the World on a String
from Centennial Celebration
by Harold Arlen, Various
Harold Arlen was of America's most beloved songwriters. He wrote "Over the Rainbow," "That Old Black Magic," "It's Only a Paper Moon" and many more classic tunes collected on this new CD marking the centennial of his birth.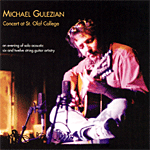 Slugbug
Slugbug
from Concert at St. Olaf College
by Michael Gulezian
Michael Gulezian is an All Songs Considered great unknown. On this self-released CD he slaps, pulls and picks the strings of his guitar to craft exquisite tales in song.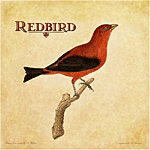 Ships
Ships
Redbird is a musical collective of sorts featuring solo folk artists Kris Delmhorst, Jeffrey Foucault and Peter Mulvey performing great American music by artist like Willie Nelson, Bob Dylan and Tom Waits. This tune, "Ships" was originally written and performed by Greg Brown.