The Mars Volta, Shout Out Louds, Stephen Malkmus
Music from a found diary: The Mars Volta; Progressive rock classic from Gentle Giant; Stockholm pop from Shout Out Louds New instrumental electronica from Moby; Pavement's Stephen Malkmus; Soul Coughing frontman Mike Doughty; Billy Crystal's musical uncle Milt Gabler; Live concert preview of The Decemberists
Download this show in the All Songs Considered podcast.
Sign up for the All Songs Considered newsletter and we'll tell you when new music features are available on the site.
The Mars Volta, Shout Out Louds, Stephen Malkmus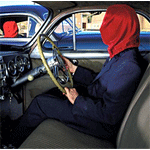 L'Via L'Viaquez
from Frances the Mute
by The Mars Volta
A mysterious diary discovered in a reposessed car led to this album from experimental rockers the Mars Volta.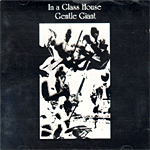 The Runaway
from In a Glass House
by Gentle Giant
Three brothers, Derek, Ray and Phil Shulman, formed Gentle Giant in 1969 at the beginning of the progressive rock movement. This year they celebrate their 35th anniversary with several reissues, including this album In A Glass House, first released in 1973.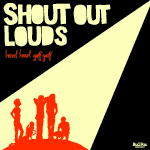 Go Sadness
from Howl Howl Gaff Gaff
by Shout Out Louds
The Shout Out Louds describe themselves as "four boys and a girl" from Stockholm who "play music together in a band." Their songs are lyrical, introspective and playfully romantic.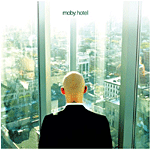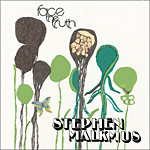 Baby C'Mon
from Face the Truth
by Stephen Malkmus
Stephen Malkmus is the former frontman for the '90s independent rock group Pavement. His solo work is as quirky and ironic as the sound that made Pavement famous.
Looking at the World from the Bottom of a Well
Looking at the World from the Bottom of a Well
from Haughty Melodic
by Mike Doughty
Mike Doughty got his start in the avant-garde New York rock group Soul Coughing in the early 1990s. This is his third solo release since the breakup of Soul Coughing in 1998.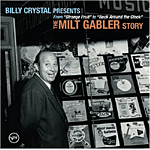 Love Is Just Around the Corner
Love Is Just Around the Corner
from Billy Crystal Presents: The Milt Gabler Story [CD/DVD]
by Original Soundtrack
Milt Gabler started the Commodore record label, best known for great jazz artists like Billie Holiday. He later worked with everyone from Louis Armstrong to Bill Haley and the Comets. Gabler was also comedian Billy Crystal's uncle. Crystal here offers a tribute compilation of some of Gabler's biggest hits.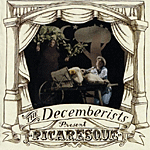 The Sporting Life
from Picaresque
by The Decemberists
Hear the Decemberists live in concert on Friday, May 6, 2005. The full performance at Washington, DC's 9:30 Club will be Web-cast on NPR.org as part of our live concert series. You can hear past shows archived online from Bright Eyes, Wilco and Interpol.