Bruce Springsteen, a Monty Python musical, Lucinda Williams
New music from Bruce Springsteen; Live from the Fillmore: Lucinda Williams; Joseph Arthur gambles on Tara Angell; The Irish folk group Altan; Celtic rockers The Young Dubliners; A Broadway musical from Monty Python; Mozart performed by Richard Goode; Pop producer and composer Jack Nitzsche; World jazz percussionist Jack DeJohnette.
Download this show in the All Songs Considered podcast.
Sign up for the All Songs Considered newsletter and we'll tell you when new music features are available on the site.
Bruce Springsteen, a Monty Python musical, Lucinda Williams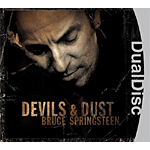 Maria's Bed
from Devils & Dust
by Bruce Springsteen
Bruce Springsteen recorded his latest album without the E Street Band, returning to a sometimes spare, mostly acoustic sound reminiscent of his earliest work.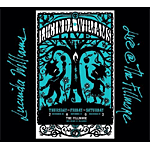 Change the Locks
from Live @ the Fillmore
by Lucinda Williams
This is Lucinda Williams' first-ever live album, recorded at the historic Fillmore theater in San Francisco. This song, "Change the Locks" originally appeared on her self-titled 1988 CD.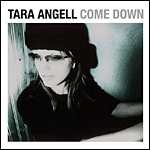 Uneven
from Come Down
by Tara Angell
Tara Angell is a Texas singer/songwriter who convinced Joseph Arthur to produce her debut CD. Angell says "I consider some of the work on this record pure magic."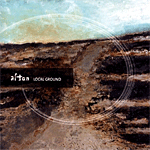 The Wind and Rain
from Local Ground
by Altan
Altan is a Northern Ireland band, here playing a slightly upbeat version of the classic murder ballad "The Wind and Rain."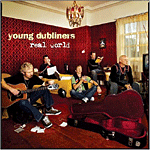 Real World
from Real World
by Young Dubliners
Dublin natives Keith Roberts and Paul O'Toole formed The Young Dubliners after meeting at a pub in Los Angeles in the early '90s.
You Won't Succeed on Broadway
You Won't Succeed on Broadway
from Monty Python's Spamalot
by Cast
This new Broadway musical is "lovingly ripped off" the comedy group's film classic, "Monty Python and the Holy Grail."
Allegretto from Sonata in F Major, K. 533/494 (Mozart)
Allegretto from Sonata in F Major, K. 533/494 (Mozart)
from Richard Goode Performs Mozart
by Richard Goode
Pianist Richard Goode here performs a collection of sonatas and rarely heard short works by Mozart.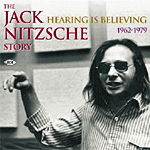 Ashes, The Rain & I
from Hearing is Believing: The Jack Nitzsche Story 1962-1979
by The James Gang
Jack Nitzsche was a producer and composer who arranged early Phil Spector hits like "Be My Baby" and "Then He Kissed Me." He later worked with the Rolling Stones and Neil Young. Nitzsche died in 1995. He's remembered on this collection of his most popular works.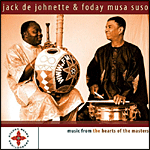 Ocean Wave
from Music from the Hearts of the Masters
by Jack DeJohnette/Foday Musa Suso
Percussionist Jack De Johnette has played with a diverse group of jazz and rock artists, from Miles Davis and John Coltrane to Carlos Santana. Here De Johnette collaborates with Foday Musa Suso, who performs the Kora, a kind of African lute.