Ryan Adams, Aimee Mann, Of Montreal
New music from Ryan Adams; A boxing metaphor from Aimee Mann; A bluegrass classic with Doyle Lawson; The ghostly sounds of Liz Durrett; From the Elephant 6 collective: Of Montreal; Former '80s rock icons The Go-Betweens; From Chicago via London, it's The Zincs; Strange sound designs from Negativland.
Download this show in the All Songs Considered podcast.
Sign up for the All Songs Considered newsletter and we'll tell you when new music features are available on the site.
Ryan Adams, Aimee Mann, Of Montreal
Easy Plateau
from Cold Roses
by Ryan Adams
This double CD is one of three new releases expected this year from the ever prolific singer/songwriter Ryan Adams. He's joined by a backing band here called The Cardinals. We first featured Adams on All Songs Considered episode 18.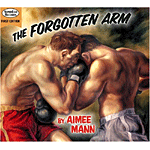 King of the Jailhouse
from The Forgotten Arm
by Aimee Mann
Aimee Mann got her start in the early '80s as the lead singer for the pop group Til Tuesday. She broke up the band in 1989 and embarked on a solo career. Mann finds inspiration for her latest CD in a new hobby of hers: boxing.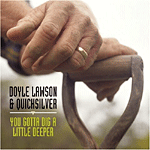 Four Walls
from You Gotta Dig a Little Deeper
by Doyle Lawson & Quicksilver
Doyle Lawson grew up in rural Tennessee, where he learned the mandolin. His inspiration was the father of bluegrass Bill Monroe. The vocal harmonies on this CD are beautiful.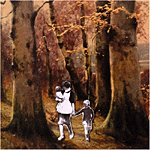 Slip
From Georgia, Liz Durrett writes sleepy-slow, spare story songs. Her uncle, Vic Chesnutt produced her debut CD and performs on some of the tracks.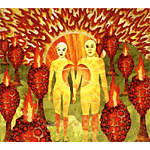 So Begins Our Alabee
from The Sunlandic Twins
by Of Montreal
Of Montreal is part of the Elephant Six recording collective, a group a musicians with shared interests who play in each others bands, including The Apples in Stereo, Neutral Milk Hotel and The Olivia Tremor Control.
Here Comes a City
from Oceans Apart
by The Go-Betweens
Originally formed in the early 1980s, The Go-Betweens were a new wave group with a cult following until their break up in 1989. They reunited in 2000 and collaborated with all three members of Sleater-Kinney for a new album. This is The Go-Betweens third new release since getting back together.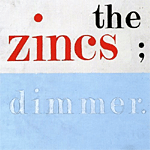 Breathe in the Disease
from Dimmer.
by The Zincs
Originally from England, Jim Elkington started the Zincs as a solo project, drawing inspiration from British folk. Now living in Chicago, he recorded this album with a backup band. It's his debut for the Thrill Jockey label.
Downloading
from No Business
by Negativland
The members of Negativland have been making wildly experimental and satirical sound collages since the late 1970s. Their latest CD, which includes 50 pages of liner notes, takes on the recording industry, particularly on this track about file sharing.