Spoon, Keith Jarrett, Kraftwerk
Remembering lost L.A. with Ry Cooder; 'Bohemian Rhapsody' retooled by Grey Delisle; A new vocal recording from Brian Eno; Legendary jazz pianist Keith Jarrett; Vivaldi via Bach via Alexandre Tharaud; The return of electronica duo Kraftwerk; A reissued classic by Gang of Four; Masterful indie pop from Spoon; A debut from New York's The Cloud Room.
Download this show in the All Songs Considered podcast.
Sign up for the All Songs Considered newsletter and we'll tell you when new music features are available on the site.
Spoon, Keith Jarrett, Kraftwerk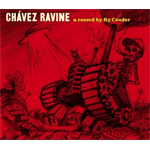 Poor Man's Shangri-La
from Chavez Ravine
by Ry Cooder
Ry Cooder's latest CD is inspired by photos of an old Mexican American community in L.A. called Chavez Ravine. The CD is filled with stories of the community which was lost to urban sprawl in the early 1950s.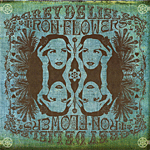 Bohemian Rhapsody
from Iron Flowers
by Grey DeLisle
Grey DeLisle was the voice of Daphne in a direct-to-DVD cartoon movie of Scooby-Doo. She's also a singer with a haunting voice on this inventive cover of Queen's "Bohemian Rhapsody."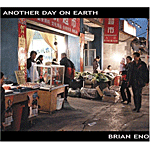 This
from Another Day on Earth
by Brian Eno
Former Roxy Music synthesizer musician and Talking Heads producer Brian Eno here releases a rare vocal album.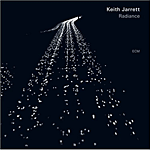 Radiance, Pt. 3
from Radiance
by Keith Jarrett
Jazz pianist Keith Jarrett quit recording and performing in the mid '90s because of chronic fatigue syndrome. He's since recovered and released this new CD: his first solo improvised concert album in a decade.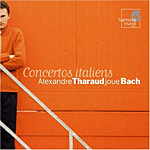 Sicilienne from Concerto for solo organ No. 5 in d minor, BWV 596
Sicilienne from Concerto for solo organ No. 5 in d minor, BWV 596
from Concertos italiens
by Alexandre Tharaud
Bach originally transcribed this orchestral work by Vivaldi for organ. On his new CD, Alexandre Tharaud takes those organ transcriptions and reworks them for the piano.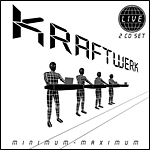 Trans Europe Express
from Minimum-Maximum
by Kraftwerk
Electronica pioneers Kraftwerk are on tour again and have released this new double CD of past live performances.
At Home He's a Tourist
from Entertainment!
by Gang of Four
The Gang of Four are yet another ground-breaking group from the '70s that's reformed this year for a tour. They're also reissuing some of their best work, including their debut album, Entertainment!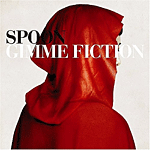 I Turn My Camera On
from Gimme Fiction [Bonus CD]
by Spoon
Spoon first formed in Austin, Texas in 1994. On their fifth and arguably best CD, the band takes a creative leap with an artfully crafted collection of ambitious pop.
Hey Now Now
from Cloud Room
by The Cloud Room
The Cloud Room gets its name from a speakeasy on top of the Chrysler Building in the 1930s. On their debut, the Brooklyn-based quartet blend New York indie pop with '60s rock.