Feist, The Magnetic Fields, Bloc Party
New music from The White Stripes; Sultry singer Leslie Feist; Brazilian musician Celso Fonseca; A sneak preview of new Sufjan Stevens; Live in concert with The Magnetic Fields; Thumb piano amped up by Konono No.1; Zimbabwean singer Oliver Mtukudzi; British digi-pop from Electrelane; South London punk rockers Bloc Party; A new EP from Secret Machines.
Download this show in the All Songs Considered podcast.
Sign up for the All Songs Considered newsletter and we'll tell you when new music features are available on the site.
Feist, The Magnetic Fields, Bloc Party
Forever for Her (Is Over for Me)
Forever for Her (Is Over for Me)
from Get Behind Me Satan
by The White Stripes
This is a follow-up to the Detroit rock group's critically-acclaimed 2003 release Elephant, which was featured on All Songs Considered's best of 2003.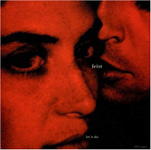 Mushaboom
Leslie Feist fronted the punk band Placebo in the late 1990s before a doctor told her she had over-strained her voice and needed to stop singing. She's since recovered and released this new CD under her own name.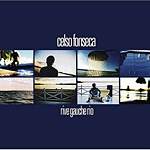 O Rio Para Trás
from Rive Gauche Rio
by Celso Fonseca
Brazilian artist Celso Fonseca was last featured on All Songs Considered episode 39. The singer and composer has worked with other Brazilian legends like Gilberto Gil and Caetano Veloso.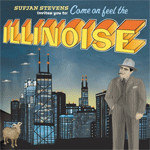 John Wayne Gacy, Jr.
from Illinois
by Sufjan Stevens
Before becoming a favorite among art pop fans, Sufjan Stevens was first featured on All Songs Considered's Open Mic. This CD, due out in July, is part of an ambitious series of albums Stevens is composing on all 50 U.S. states.
I Don't Believe You
from Live at Carnegie Hall, from NPR.org
by The Magnetic Fields
This is a cut from the band's recent performance at Carnegie Hall, as featured on NPR's Creators at Carnegie series.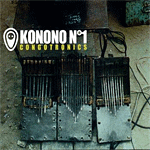 Paradiso
from Congotronics
by Konono No.1
Konono No. 1 was founded more than 25 years ago by Mingiedi, a virtuoso of the African thumb piano. The group performs on several thumb pianos, amplified like electric guitars. The band's rhythm section is made of pots, pans and old car parts.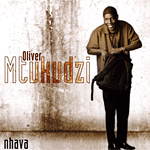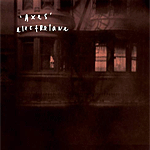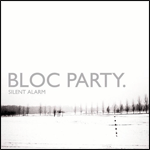 Price of Gasoline
from Silent Alarm
by Bloc Party
Bloc Party frontman Kele Okerere describes this album as "Technicolor," a tight collection of guitar rock songs with a big, energetic sound and clever hooks.