Coldplay, John Hiatt, System of a Down
The much-awaited new CD from Coldplay; Electronic psychedelica from Kasabian; Indian high-tech raga by Midival Punditz; Portuguese ambient folk from Madredeus; Lost '60s folk: Pearls Before Swine; Country-rock singer/songwriter John Hiatt; The remarkable jazz pianist Eldar Djangirov; Elder statesman of jazz, Hank Jones; Dream pop from L.A.'s Devics; US-Armenian metal from System of a Down.
Download this show in the All Songs Considered podcast.
Sign up for the All Songs Considered newsletter and we'll tell you when new music features are available on the site.
Coldplay, John Hiatt, System of a Down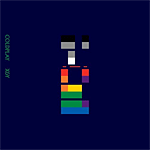 White Shadows
This follow-up to Coldplay's hugely successful 2002 release A Rush of Blood to the Head, is one of the Summer's most anticipated releases. The British rock band breaks no new ground on this latest CD, but the group's formula for shimmering, comfortable pop will likely make X & Y one of the year's most popular albums.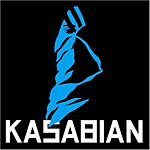 Running Battle
from Kasabian
by Kasabian
Kasabian are from Leicester, England. On their debut release, they mix processed drum beats and electronics with trippy, psychedelic rock. The band got its name from Linda Kasabian, the getaway driver for Charles Manson who later turned state's witness.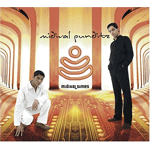 Saathi
from Midival Times
by Midival Punditz
Based in New Dehli, Midival Punditz are Gaurav Raina and Tapan Raj, two long-time friends and producers involved in India's contemporary music scene. Their sound is a blend of high-tech electronica and traditional Indian rhythms.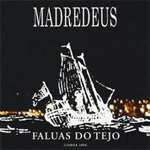 Na Estrada de Santiago
from Faluas de Tejo: Lisboa 2004
by Madredeus
Madredeus is a Portuguese acoustic group known largely for the angelic voice of lead singer Teresa Salgueiro. The band's gorgeous melodies and meditative rhythms mix ambient electronica with European folk and traditional Portuguese fadó.
Drop Out!
from The Complete ESP-Disk Recordings
by Pearls Before Swine
Pearls Before Swine was a ground-breaking folk group that had a short but popular run in late '60s. The group was mostly the work of musician Tom Rapp. Rapp formed Pearls Before Swine in 1965, released a half a dozen critically-acclaimed albums, then went solo in 1971. Soon after, he quit the music business and became a civil rights attorney. This remastered collection of Pearls Before Swine's first two records is out on one of the earliest independent labels, ESP-Disk.
Master of Disaster
from Master of Disaster
by John Hiatt
John Hiatt is a country-rock singer/songwriter who's always been more popular among critics other musicians than consumers. Hiatt has worked with artists like Ry Cooder and Nick Lowe, and his songs have been covered by everyone from Bonnie Raitt and Ronnie Milsap to Iggy Pop.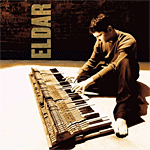 Sweet Georgia Brown
from Eldar [Sony]
by Eldar Djangirov
Eldar Djangirov is just 18 years old but plays the piano like a long-time master. On this release he performs with head-spinning speed while articulating every note with crisp, tight control.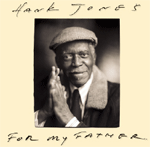 Sophisticated Lady
from For My Father
by Hank Jones
Hank Jones is a long-time veteran of jazz piano. He got his start in Detroit shortly after the second World War, working as Ella Fitzgerald's accompanist and performing with other legends like Artie Shaw, Benny Goodman and Lester Young. On his latest CD, Jones, now 88 years old, says "I'm about trying to appeal to people who appreciate the subtleties of jazz."
Distant Radio
from Distant Radio
by Devics
Devics are Dustin O'Halloran on guitar and keyboards, vocalist Sara Lov, Ed Maxwell on bass and Evan Schnabel on drums. The Los Angeles band has been around for more than a decade but has released just two full-length albums, 2001's My Beautiful Sinking Ship and 2003's The Stars at Saint Andrea.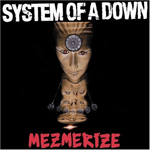 Radio/Video
from Mesmerize
by System of a Down
System of a Down is largely a metal band, but their music often makes dramatic and sudden shifts from hard rock to more thoughtful, pensive melodies. This appropriately-titled collection of new songs debuted on number one on the Billboard charts, selling nearly a half a million copies in its first week.