The Arcade Fire, Ali Farka Touré & Toumani Diabaté, Son Volt
New solo work from Daniel Lanois; Reggae meets country through Willie Nelson; Malian musical legends Touré and Diabaté; A long-awaited new CD from Son Volt; Collected rarities by Fountains of Wayne; French pop crooner Benjamin Biolay; An odd debut from Flotation Toy Warning; Score for a funeral parlor by Arcade Fire.
Download this show in the All Songs Considered podcast.
Sign up for the All Songs Considered newsletter and we'll tell you when new music features are available on the site.
The Arcade Fire, Ali Farka Touré & Toumani Diabaté, Son Volt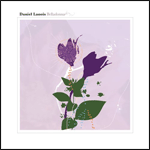 The Deadly Nightshade
from Belladonna
by Daniel Lanois
Best known as the producer who transformed the sounds of U2, Bob Dylan and Peter Gabriel, Daniel Lanois' latest solo CD is a collection of instrumental tunes, anchored by Lanois' pedal steel guitar. Lanois' previous solo album, Shine, was featured on All Songs Considered episode 36.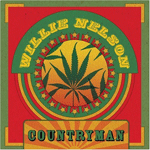 How Long Is Forever
from Countryman
by Willie Nelson
Don Was gave Willie Nelson the idea of doing a reggae album about ten years ago when Was noted similarities between Jamaican music and Nelson's outlaw country sound. On Countryman, Nelson reinterprets some of his own songs and offers a few classic reggae tunes.
Atmosphere
from Okemah and the Melody of Riot
by Son Volt
This is Son Volt's first collection of new songs in seven years. Since their last album was released, the band has gone through a complete lineup change, with only frontman Jay Farrar remaining from the original group.
Maureen
from Out-of-State Plates
by Fountains of Wayne
Following the tremendous success of the 2003 CD Welcome Interstate Managers, the New Jersey power pop group offers a 2-CD collection of rare cuts and two new songs. (This song is not available for individual play because of label restrictions.)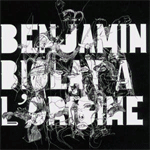 Même Si Tu Pars
from A L'Origine
by Benjamin Biolay
Benjamin Biolay has been compared to the late French singer Serge Gainsbourg, though Biolay's music is darker at times and more conceptual. Biolay has collaborated with multi-lingual musician Keren Ann in the past, an artist featured on All Songs Considered episode 79. This is Biolay's third solo release. (This song is not available for individual play because of label restrictions.)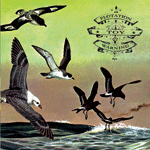 Fire Engine on Fire Pt. 1
from Bluffer's Guide to the Flight Deck
by Flotation Toy Warning
The music is as mysterious as the group's history. The band, which clearly likes a good tale, claims frontman Donald Drusky was a former test pilot who met drummer Don LeCannes at the unveiling of his latest invention: some sort of instrument called a stair horn. LeCannes introduced Dusky to a rival inventor, Magnesi Rich, who was "translating Chinese wind shapes" with Benedict Maidsaver and Victoria Vest. The five met for dinner and, as the story goes, "discovered a common interest in astrophonics" and decided to form a band!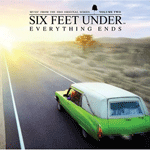 Cold Wind
from Six Feet Under, Vol. 2: Everything Ends
by Original TV Soundtrack
Arcade Fire wrote this new single specifically for the HBO TV show "Six Feet Under." It appears on this new collection along with several other new songs written for the show by artists like Jem and Interpol.