A Sufjan Stevens exclusive, Amadou & Mariam, Philip Glass
Download an exclusive by Sufjan Stevens; Nashville singer/songwriter Doug Hoekstra; Québécois singer and cellist Jorane; A medley from The Celtic Fiddle Festival; Classical for the banjo: Tim Wiedenkeller; New and different music from Philip Glass; Malian musicians Amadou & Mariam; Music for yoga and exercise: TJ Rehmi
Download this show in the All Songs Considered podcast.
Sign up for the All Songs Considered newsletter and we'll tell you when new music features are available on the site.
A Sufjan Stevens exclusive, Amadou & Mariam, Philip Glass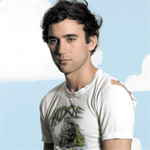 The Lord God Bird
from The Lord God Bird
by Sufjan Stevens
Sufjan Stevens wrote and recorded this tune exclusively for NPR as part of an All Things Considered feature looking at the way Stevens goes about writing music.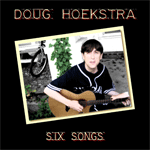 Diminishing Returns
from Six Songs
by Doug Hoekstra
Doug Hoekstra is a Nashville singer/songwriter originally featured on All Songs Considered episode 40 in August 2003.
Stay
from You and the Now [Bonus Tracks]
by Jorane
Jorane is a French Canadian singer and cellist who likes to challenge expectations for the instrument by covering songs like Donna Summer's disco hit "I Feel Love." For this collection -- a mix of cover and original tunes -- Jorane collaborated with a handful of other artists like Lisa Germano.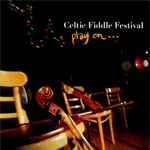 La Belle / Le Step à Ti-Phonse / Reel à Toto
La Belle / Le Step à Ti-Phonse / Reel à Toto
from Play On...
by Celtic Fiddle Festival
Three world-class fiddlers make up this group, The Celtic Fiddle Festival: Irish fiddler Kevin Burke, French fiddler Christian Lemaitre and French Canadian André Brunet. The track featured here is a medley of Québécois tunes.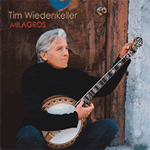 Morro Glenn
from Milagros
by Tim Wiedenkeller
Originally from southern California, Tim Wiedenkeller now lives in Arizona where he writes and performs new classical works for the banjo. He also performs on a 7-string guitar/banjo hybrid called a "sevan."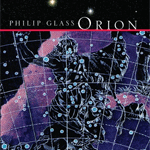 The Gambia
from Orion
by Philip Glass
This work was originally commissioned for the 2004 Summer Olympics and features a diverse group of backing artists from all over the world, including Africa, China and Brazil. This cut features Foday Musa Suso performing on a kora, a kind of African harp.
M'Bife / M'Bife [Balafon]
M'Bife / M'Bife [Balafon]
from Dimanche a Bamako
by Amadou & Mariam
Amadou and Mariam are husband and wife. They met at the Institute for the Blind in Bamako, the capital of Mali, in the 1960s. At the time, Amadou was a guitarist and Mariam a singer. The two married, had three children and toured the continent, producing several albums along the way. For this album they paired with producer Manu Chao.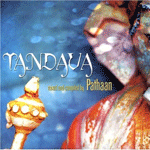 You Are We Am I (Remix)
from Tandava
by Various Artists
Guitarist TJ Rehmi is one of several artists featured on this collection of meditative tunes meant for yoga or exercising. The collection was compiled and remixed by world music DJ Pathaan.