David Gray, Billie Holiday, Richard Thompson
A life in slow motion from David Gray; solo acoustic work by Richard Thompson; face to face with guitarist Adrian Belew; old world folk by Baltimore's Madagascar; celebrating 90 years with Les Paul; an ultimate collection from Billie Holiday; Neil Young covered by singer Lizz Wright; multi-instrumentalist Erin McKeown; The Sea and Cake frontman Sam Prekop
Download this show in the All Songs Considered podcast.
Sign up for the All Songs Considered newsletter and we'll tell you when new music features are available on the site.
David Gray, Billie Holiday, Richard Thompson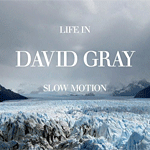 Disappearing World
from Life in Slow Motion
by David Gray
This is a special sneak preview of Gray's latest album, which is due out September 13. After producing much of his work himself at a home studio, Gray turned to producer Marius DeVries for this album.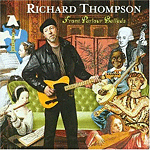 Let It Blow
from Front Parlour Ballads
by Richard Thompson
This is Richard Thompson's first new collection of solo acoustic songs in nearly 25 years. He plays all the instruments on the album and recorded it at his home studio in Los Angeles. Thompson says the "The production on this record is the kind of thing the audience actually asks for. They ask for simple; they don't want the frills in the way. They don't want glossy, hi-fi production. They wouldn't know what to do with it."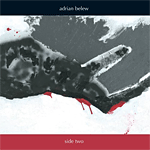 Face to Face
from Side Two
by Adrian Belew
Adrian Belew is known mostly for the experimental guitar sounds he played on collaborations with Peter Gabriel, David Bowie, The Talking Heads and other artists. This year Belew is releasing three new solo albums, titled Side One, Side Two, and Side Three. It's his first new solo work in nearly 8 years.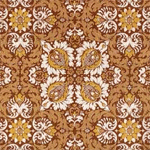 All That Spring You Could See Halley's Comet
All That Spring You Could See Halley's Comet
from Forced March
by Madagascar
Madagascar is a new group with an old sound. Based in Baltimore, the four-piece band performs a creaky style of old-world folk on glockenspiel, ukulele, accordion, musical saw and other acoustic instruments. This is their debut album.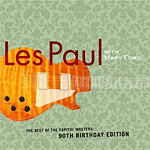 In the Mood
from Best of the Capitol Masters: 90th Birthday Edition
by Les Paul & Mary Ford
Les Paul celebrates his 90th birthday this year with a new collection of greatest hits from Capitol. It includes some of Paul's earliest recordings from the CBS radio program he hosted with his wife Mary Ford in the 1940s and '50s. Later this year Paul will release an album of all-new work featuring collaborations with Sting, Keith Richards, Jeff Beck, Eric Clapton and others.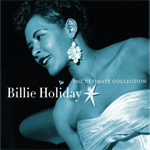 Tain't Nobody's Business if I Do
Tain't Nobody's Business if I Do
from Ultimate Collection
by Billie Holiday
Billie Holiday was born Eleanora Fagan Gough in Baltimore, Maryland in 1915. Through her tumultuous life, Holiday was a drug addict, a prostitute and in and out of jail. She suffered a series of abusive relationships, depression and battled discrimination against not only her race but also her unorthodox singing style. Holiday died at the age of 44 in a hospital bed with policemen posted outside her room. Almost 50 years after her death, Holiday's remarkable body of work, remembered on this new CD and DVD collection, ranks her among the greatest jazz singers of all time.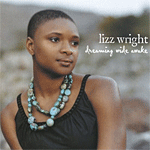 Old Man
from Dreaming Wide Awake
by Lizz Wright
When singer Lizz Wright released her debut CD Salt two years ago, she was hailed as one of the most gifted new voices in contemporary jazz. Her new album includes a mix of original songs and cover tunes by artists like Joe Henry and the track featured here by Neil Young. Wright tells NPR, "You strip a song down to just lyrics and the story that's inside the lyrics and the first feeling that that provokes in you, you have something personal, and you build from there."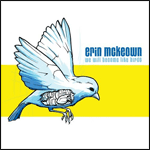 The Golden Dream
from We Will Become Like Birds
by Erin McKeown
Erin McKeown is a singer, songwriter and multi-instrumentalist from Fredricksburg, Virginia who's drawn comparisons to Beth Orton and other new-folk or experimental acoustic artists. For her latest CD, she collaborates with artists like Soul Coughing bassist Sebastian Steinberg and Argentine electronic musician Juana Molina.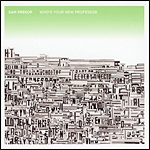 Something
from Who's Your New Professor
by Sam Prekop
Sam Prekop is as a major pillar of the Chicago underground music scene. He was the frontman for a band called Shrimp Boat as well as The Sea and Cake and has collaborated with artists like Jim O'Rourke. This is Prekop's second solo album, coming six years after his self-titled debut.