Best Songs: 2005 (So Far)
Halfway through the year and the songs are strong. Newer artists like Bright Eyes and Flotation Toy Warning are pushing the boundaries of new-folk or acoustic art rock, while veterans like Bruce Springsteen return to their roots. Before the summer slips by and fall accelerates into winter, we offer this show as a chance to catch up on the great sounds of 2005 (so far).
Download this show in the All Songs Considered podcast.
Sign up for the All Songs Considered newsletter and we'll tell you when new music features are available on the site.
Best Songs: 2005 (So Far)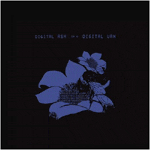 Easy/Lucky/Free
from Digital Ash in a Digital Urn
by Bright Eyes
This song originally appeared in our preview of 2005 releases. It's from the album Digital Ash in a Digital Urn, one of two new CDs from Nebraska's experimental folk artists. Bright Eyes later debuted as All Songs Considered's first performer in this year's new live concert series.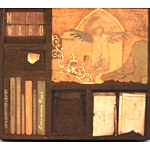 Sweethearts on Parade
from Transistor Radio
by M. Ward
Also from the 2005 music preview, this is the follow-up to M. Ward's beautifully haunting 2004 release Transfiguration of Vincent.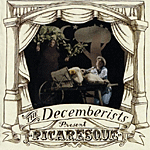 The Infanta
from Picaresque
by The Decemberists
The Decemberists are a five-piece Portland band that crafts whimsical story songs steeped in history. The band's name comes from the Decembrists, Russian revolutionaries who led an unsuccessful uprising against the czar in 1825. This was originally featured on Episode 78.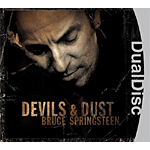 Maria's Bed
from Devils & Dust
by Bruce Springsteen
Bruce Springsteen released this beautifully-crafted collection of mostly acoustic songs in April. Recorded without the E Street Band, Springsteen returns to a sound reminiscent of his earliest work.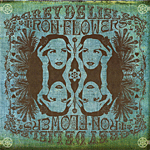 Bohemian Rhapsody
from Iron Flowers
by Grey DeLisle
Grey DeLisle was the voice of Daphne in a direct-to-DVD cartoon movie of Scooby-Doo. She's also a singer with a haunting voice on this inventive cover of Queen's "Bohemian Rhapsody." It originally appeared on All Songs Considered episode 84.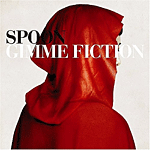 I Turn My Camera On
from Gimme Fiction [Bonus CD]
by Spoon
Spoon first formed in Austin, Texas in 1994. On their fifth and arguably best CD, the band takes a creative leap with an artfully crafted collection of ambitious pop.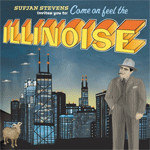 John Wayne Gacy, Jr.
from Illinois
by Sufjan Stevens
Before becoming a favorite among art pop fans, Sufjan Stevens was first featured on All Songs Considered's Open Mic. This CD, due out in July, is part of an ambitious series of albums Stevens is composing on all 50 U.S. states.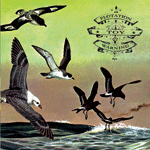 Fire Engine on Fire Pt. 1
Fire Engine on Fire Pt. 1
from Bluffer's Guide to the Flight Deck
by Flotation Toy Warning
The music is as mysterious as the group's history. The band, which clearly likes a good tale, claims frontman Donald Drusky was a former test pilot who met drummer Don LeCannes at the unveiling of his latest invention: some sort of instrument called a stair horn. LeCannes introduced Dusky to a rival inventor, Magnesi Rich, who was "translating Chinese wind shapes" with Benedict Maidsaver and Victoria Vest. The five met for dinner and, as the story goes, "discovered a common interest in astrophonics" and decided to form a band!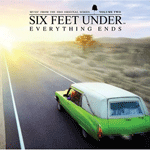 Cold Wind
from Six Feet Under, Vol. 2: Everything Ends
by Original TV Soundtrack
Arcade Fire wrote this new single specifically for the HBO TV show "Six Feet Under." It appears on this new collection along with several other new songs written for the show by artists like Jem and Interpol.