Paul McCartney, Black Rebel Motorcycle Club, Iggy Pop
New music from Paul McCartney; A revival for folk artist Vashti Bunyan; New Brit pop from Supergrass; The howl of Black Rebel Motorcycle Club; A lovely night with singer Richard Swift; Brothers and sisters: The Magic Numbers; Master sitar player Anoushka Shankar; Quirky, atmospheric pop from Laura Veirs; A new collection of songs by Iggy Pop.
Download this show in the All Songs Considered podcast.
Sign up for the All Songs Considered newsletter and we'll tell you when new music features are available on the site.
Paul McCartney, Black Rebel Motorcycle Club, Iggy Pop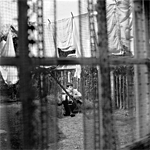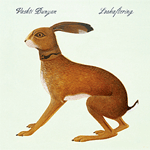 Brother
from Lookaftering
by Vashti Bunyan
Vashti Bunyan was a British folk artist in the late '60s who released one critically-acclaimed album before dropping out of the music business and disappearing. With the popularity of new folk growing, Bunyan has reappeared and released a new CD with help from Devandra Banhart, Joanna Newsom and other new-acoustic artists.
Roxy
from Road to Rouen
by Supergrass
Supergrass got their start in the mid '90s, releasing their first CD when most of the members were still in their teens. Ten years later they've released their fifth full-length album -- a collection of trippy pop tunes, including this epic track "Roxy."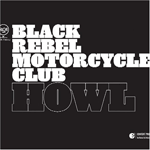 Howl
from Howl
by Black Rebel Motorcycle Club
Black Rebel Motorcycle Club get their name from Marlon Brando's gang in the 1953 film The Wild One. Though the group has written and recorded harder rock in the past, their new album is more a blend of R&B and country.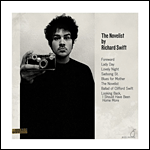 Lovely Night
from Novelist/Walking Without Effort [Secretly Canadian]
by Richard Swift
Richard Swift is a lo-fi, experimental sound artist who writes songs rooted somewhere between Tin Pan Alley and '70s songstylists like Van Dyke Parks. Swift self-released two mini-albums -- Walking Without Effort in 2001 and The Novelist in 2003 -- but neither received much notice. He's since signed with Secretly Canadian records, which has re-released Swift's two efforts as a single collection.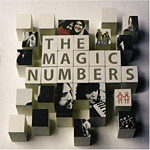 Mornings Eleven
from The Magic Numbers [Bonus Track]
by The Magic Numbers
The Magic Numbers are Romeo Stodart and his sister Michelle from Trinidad with Sean Gannon and his sister, Angela from New York. Their music is layered with harmonies in the spirit of the Mamas and the Papas with poppy-sweet, love-lorn lyrics.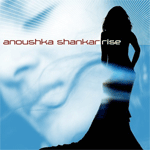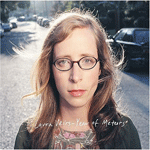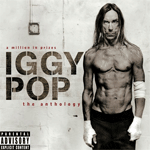 Lust for Life
from A Million in Prizes: The Anthology
by Iggy Pop
Widely considered the Godfather of punk, Iggy Pop's most popular work is recalled on this new best-of collection, which includes this hit he co-produced with David Bowie.