Franz Ferdinand, Wolf Parade, Nada Surf
Better dance music from Franz Ferdinand; Unreleased bonus tracks by Talking Heads; Canada's indie pop quartet Wolf Parade; Ancient China and Appalachia with Wu Man; Home recordings from Charlie Sexton; Pop jazz crooner Jamie Cullum; New York art rock trio Nada Surf; Sonic adventures with The Fiery Furnaces; Brash, bold rock from The Constantines.
Download this show in the All Songs Considered podcast.
Sign up for the All Songs Considered newsletter and we'll tell you when new music features are available on the site.
Franz Ferdinand, Wolf Parade, Nada Surf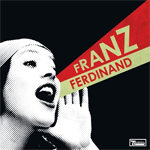 You Could Have It So Much Better
You Could Have It So Much Better
from You Could Have It So Much Better
by Franz Ferdinand
This is a follow-up to Franz Ferdinand's critically acclaimed, self-titled debut. Fortunately for fans, the Glasgow band hasn't suffered a sophomore slump. The new CD is a smart, artful and consistently rewarding collection of rock tunes, crafted with the same urgency and drive as their first album.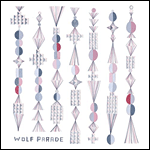 Modern World
from Apologies to the Queen Mary
by Wolf Parade
Wolf Parade is a four-piece group from Canada. The band made its stage debut opening for Arcade Fire. Not long after, Wolf Parade released a self-produced EP that got them the attention of Modest Mouse singer/guitarist Issac Brock. Brock produced this CD, the band's first full-length album.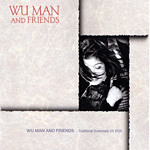 Night Rider
from Wu Man and Friends
by Wu Man
Wu Man is a master of the pipa, a Chinese lute. She's collaborated with the Kronos Quartet, the New York Music Consort and Yo-Yo Ma. On this CD, she marries the ancient instrument's elegant sound with banjo, dulcimer and the bandura, a harp-like instrument from the Ukraine.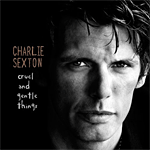 I'd Do the Same for You
Song: I Do the Same for You
from Cruel and Gentle Things
by Charlie Sexton
Guitarist, singer and songwriter Charlie Sexton is an Austin, TX native who released his first album in 1985 when he was just 16 years old. He quickly earned a reputation as a gifted guitarist and has played with artists like Bob Dylan, Ron Wood and Keith Richards of the Rolling Stones. Though Sexton appears on CDs by a number of other artists and has produced work for Lucinda Williams and others, this is only his fourth solo CD in 20 years. It's a collection of intimate songs written and recorded at his home. Sexton also played all the instruments on most of the tracks.
Get Your Way
from Catching Tales
by Jamie Cullum
British crooner Jamie Cullum had a huge hit in 2003 with the CD Twentysomething -- a mix of contempoary jazz and pop. For his follow-up, Cullum offers a mix of original songs and re-worked jazz standards like "I Only Have Eyes For You."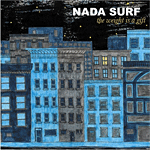 Always Love
from The Weight Is a Gift
by Nada Surf
Nada Surf got its start in 1988 and was originally called "Because Because Because." A demo from the band wound up in the hands of Ric Ocasek of The Cars who liked it so much he agreed to produce the band's 1996 debut, High/Low. The album included the song "Popular," which was a hit on MTV. The band says its new CD "answers questions of lust and deception, greed and love, joy and regret and the rites of passage you weren't quite ready to pass through."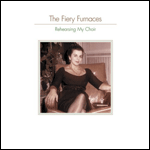 Though Let's Be Fair
from Rehearsing My Choir
by The Fiery Furnaces
The Fiery Furnaces are a brother/sister duo originaly from Illinois. Matthew and Eleanor Friedberger's music is strange, unpredictable and entirely original. They were first featured on All Songs Considered episode 69.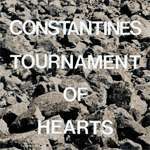 Draw Us Lines
from Tournament of Hearts
by The Constantines
Every now and then an album from a completely unknown band comes our way and makes our jaws drop. The opening track to this CD left us agape. The Constantines make passionate, audacious rock with soul. The band from Canada includes Bryan Webb and Steve Lambke on vocals and guitar; bassist Dallas Wehrle; keyboardist Will Kidman; and drummer Doug McGregor.