Stevie Wonder, John Fogerty, Trey Anastasio
New urban soul from Stevie Wonder; Reunited with his old songs: John Fogerty; Detroit power pop from Brendan Benson; New psychedelia in Children of Nuggets; Canada's art rockers Broken Social Scene; Former Phish frontman Trey Anastasio; Jazz interpretations of the group Pavement.
Download this show in the All Songs Considered podcast.
Sign up for the All Songs Considered newsletter and we'll tell you when new music features are available on the site.
Stevie Wonder, John Fogerty, Trey Anastasio
If Your Love Cannot Be Moved
from Time to Love
by Stevie Wonder
This is Stevie Wonder's first new collection of studio recordings in ten years. Though the album overall is hit-and-miss, there are a handful of gems, including this track, recorded with gospel singer Kim Burrell.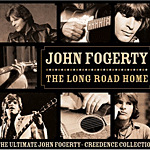 Born On The Bayou
from The Long Road Home
by John Fogerty
After decades of legal battles with his old label, John Fogerty has finally regained control of his catalog of Creedence Clearwater Revival songs. Fogerty celebrates this reunion on a new collection of hits aptly titled The Long Road Home.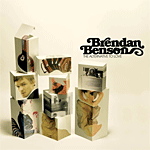 Spit it Out
from The Alternative to Love
by Brendan Benson
Brendan Benson has been making great power pop for ten years, though he's never gotten much attention for his music. That may soon change. In addition to Benson's new solo CD, he's collaborating with friend and Detroit neighbor, Jack White of the White Stripes. The two plan to release a CD sometime next year. In the meantime, listeners can get to know Benson's solo work on his most recent release -- a collection of virtually flawless, upbeat, pop-rock songs.
Ibi Dreams of Pavement (A Better Day)
from Broken Social Scene
by Broken Social Scene
Broken Social Scene have released one of the year's most ambitious albums. On this self-titled release, the 15-member band from Canada makes unpredictable shifts in style and instrumentation with horns, guitar and looped effects. Sometimes cinematic and bombastic, sometimes quirky and reflective, Broken Social Scene never disappoint.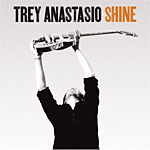 Black
from Shine
by Trey Anastasio
As the frontman for the jam band Phish, Trey Anastasio drew legions of adoring fans for his laid-back, wandering guitar improvisations as much as his good-natured spirit. Anastasio shocked Phish fans by disbanding the group last year. But he returns with this new solo CD. It's more produced, composed and restrained than Anastasio's work with Phish. But long-time fans likely won't be disappointed.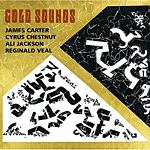 Stereo
from Gold Sounds
by James Carter/Cyrus Chestnut/Ali Jackson/Reginald Veal
Jazz artists James Carter, Cyrus Chestnut, Ali Jackson and Reginald Veal get together and offer unique interpretations of the music of '90s alternative rockers Pavement. Though tribute projects like this could easily veer into kitschy or even comical territory, this powerful combination of gifted jazz figures keep the CD on track. It's a heavyweight jazz album with masterfully crafted and soulful arrangements.