Imogen Heap, New Pornographers, The Move
Sweet, art pop from Matt Pond PA; The vocoder voice of Imogen Heap; Canada's power pop New Pornographers; Concert for Bangladesh: George Harrison; A 1971 psychedelic reissue from The Move; The ambient, guitar-driven duo Hammock; Bach harpsichord from Christophe Rousset; Parlor music performed by Brent Watkins.
Download this show in the All Songs Considered podcast.
Sign up for the All Songs Considered newsletter and we'll tell you when new music features are available on the site.
Imogen Heap, New Pornographers, The Move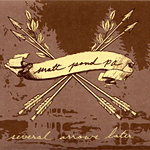 Halloween
from Several Arrows Later
by matt pond PA
Matt Pond PA is a chamber pop group based in Brooklyn, NY. This is their fifth album in as many years. It's emotional and melodic with strong hooks and a fine balance between angst and beauty.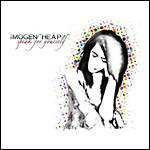 Hide and Seek
from Speak For Yourself
by Imogen Heap
Imogen Heap is from Britain and known for artful pop with strong electronic textures. She was a solo artist for a few years before becoming half of the London-based duo Frou Frou. You might have heard Frou Frou perform the song "Let Go" on the soundtrack to the film Garden State. On this track from her new solo album, Heap sings a cappella through an old vocoder or voice processor.
The Bones of an Idol
The New Pornographers are considered an indie super group in their native Canada, comprised of members from several other popular groups. Carl Newman from the art pop band Zumpano and Neko Case share vocal duties. Bassist John Collins is from a group called Three Evaporators, while guitarist Dan Bejar writes and records under the name Destroyer. Synth player Blaine Thurier is a popular filmmaker/cartoonist. Carl Newman, or A.C. Newmann appeared on All Songs Considered earlier this year for his solo album The Slow Wonder.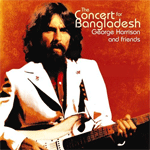 Bangla Desh
from The Concert for Bangladesh
by George Harrison and Friends
Long before Farm Aid and "We Are the World," there was The Concert for Bangladesh. The 1971 performance was organized by George Harrison, fresh out of the Beatles, to raise money for the troubled country. It featured many of his friends and fellow artists like Bob Dylan, Eric Clapton and Billy Preston. The full concert is being reissued on two CDs and on DVD.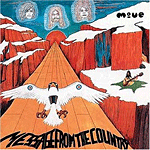 Message from the Country
from Message from the Country
by The Move
The Move was a psychedelic, experimental rock group from the late '60s and early '70s that eventually became The Electric Light Orchestra. The Move was considered one of Britain's most important rock groups, but never made much of a run in the U.S. Their fifth and final album, originally released in 1971, is now being reissued on CD.
Stranded Under Endless Sky
Stranded Under Endless Sky
from Stranded Under Endless Sky
by Hammock
Hammock is a southern guitar duo featuring the work of Marc Byrd and Andrew Thompson. The two were originally featured on All Songs Considered's Open Mic, NPR's online showcase for great unknown artists.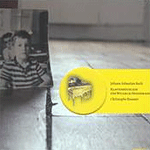 Prelude No. 1
from Klavierbuchlein fur Wilhelm Friedemann
by Christophe Rousset
Poor Katie Redd
from The Heroes of Parlor Town - Volume 1
by Brent Watkins
A piano player since he was eight years old, Brent Watkins here shares some of his favorite parlor tunes from turn-of-the-century composers. He lives and works in Cedar Rapids, IA.