Wilco, Kate Bush, Calexico
A stunning live recording from Wilco; Live music from Nebraska's Bright Eyes; Tribal art pop by Orenda Fink; Six Feet Under soundtrack favorite Sia; A beautiful return for Kate Bush; A new-folk home recording from Calexico; Rock-rap action heroes The Go! Team.
Download this show in the All Songs Considered podcast.
Sign up for the All Songs Considered newsletter and we'll tell you when new music features are available on the site.
Wilco, Kate Bush, Calexico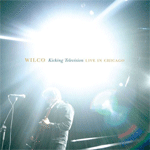 At Least That's What You Said
At Least That's What You Said
from Kicking Television
by Wilco
This two CD set comprises recordings made over four days at Chicago's Vic Theater in early May of 2005. It features two dozen songs from the Wilco catalog. The band is in top form, showing why they're one of the country's best live acts, with some stunning solos from guitarist Nels Cline.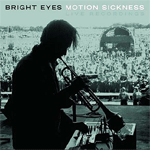 Road to Joy
from Motion Sickness
by Bright Eyes
This new collection of live recordings was made during the first half of 2005 when Bright Eyes toured to support one of two new albums, I'm Wide Awake, It's Morning. Bright Eyes was the first act featured in our ongoing live concert series. You can still hear their full performance in our archives.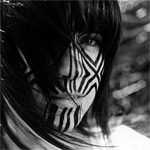 Miracle Worker
from Invisible Ones
by Orenda Fink
Orenda Fink is part of an informal collective of musicians that includes members of Bright Eyes, each helping the other make their CDs. Fink is best known as half of the gloom-pop duo Azure Ray and has played with Little Red Rocket and Japancakes. On her debut solo release, Fink draws inspiration from travels to Haiti, Cambodia and India.
Breathe Me
from Colour the Small One
by Sia
Sia Fuller, who records and performs by her first name alone, is an Australian musician known for her work with Jamiroquai, Massive Attack, Zero 7 and William Orbit. This is her second solo release. The featured track earned Sia a wider audience when it was used in the final episode of the HBO TV series Six Feet Under.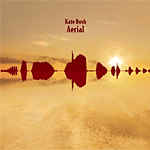 King of the Mountain
Kate Bush was Britain's leading female vocalist in the late '70s and 1980s. She disappeared for much of the '90s and first part of this decade to be a mother and take a break from the music business. She makes an unexpected return with her first new CD in more than a decade. As lush, cosmic and thoughtful as Bush's best work, it's likely to become a favorite among her long-time fans.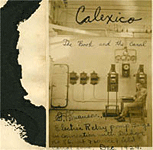 What's a Little Wait
from The Book and the Canal
by Calexico
Calexico is an Americana, folky, art rock group from Tucson. Co-founders Joey Burns and John Covertino have played a broad range of instruments while developing their sound, including the cello, marimba, accordion, vibraphone and their usual work on bass and guitar. Their current tour with Iron and Wine will be the next featured performance in our ongoing live concert series on Nov. 30th. Calexico's latest CD is a mix of intimate home recordings and studio mixes.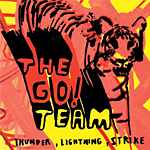 The Power is On
from Thunder, Lightning, Strike
by The Go! Team
The musical world of The Go! Team is an unusual meeting place for surfer rock, '70s action hero TV themes, rap, early R & B, and cheerleading chants. It's an entirely unexpected marriage of genres and themes that works surprisingly well. Like a wild roller-coaster, The Go Team's debut CD is an exciting ride that'll make your heart race and your feet move.