Patti Smith, Jelly Roll Morton, Jens Lekman
Horses remastered and live from Patti Smith; A preview of new music by Nellie McKay; A new retrospective on Jelly Roll Morton; Stunning slack key guitar from Sonny Lim; Medieval synthesizer work by Hurdy Gurdy; Swedish art pop from Jens Lekman.
Download this show in the All Songs Considered podcast.
Sign up for the All Songs Considered newsletter and we'll tell you when new music features are available on the site.
Patti Smith, Jelly Roll Morton, Jens Lekman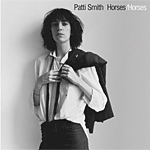 Gloria: In Excelsis Deo/Gloria
Song: Gloria
from Horses
by Patti Smith
Originally recorded in 1975, Patti Smith celebrated the 30th anniversary of her ground-breaking album, Horses, by performing the entire record live in London the summer of 2005. The full live recording and a remastered version of the original LP have been released together in a new 2-CD set.
There You Are in Me
from Pretty Little Head
by Nellie McKay
Nellie McKay's music could be called political torch songs done tongue in cheek. First featured on All Songs Considered episode 55.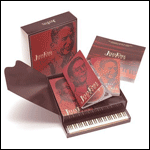 How Jelly Roll Got His Name/Original Jelly Roll Blues
How Jelly Roll Got His Name/Original Jelly Roll Blues
from The Complete Library of Congress Recordings
by Jelly Roll Morton
It's hard to imagine, but Jelly Roll Morton began his life as a musician on the road 100 years ago. As the first great jazz pianist, he bridged the gap between ragtime and newer styles of jazz playing. This new collection of Morton's words and music were recorded by folklorist Alan Lomax in 1938. Issued from the Library of Congress and Rounder Records, it's the most comprehensive set of Morton's recordings to date.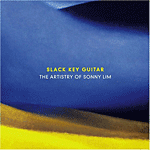 Hoku'ula
from Slack Key Guitar: The Artistry of Sonny Lim
by Sonny Lim
Sonny Lim is a little-known master of slack key guitar, a sound made by loosening or slacking the guitar strings so that they can be easily bent into other notes. It's a style of playing often associated with music from Hawaii, though it was originally inspired by the cowboys who came from Spain and Mexico.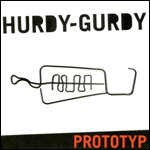 Tok Jöns
from Prototyp
by Hurdy Gurdy
Hurdy Gurdy is the music of Stefan Brisland-Ferner and Totte Mattsson, both of Sweden and masters of the Swedish hurdy gurdy. On their latest CD, they offer an impressive demonstration of the instrument's range. Calling it a "medieval synthesizer," the duo created the album exclusively with sounds generated from various kinds of hurdy gurdys.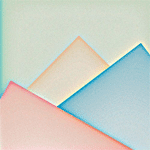 Black Cab
from Oh You're So Silent Jens
by Jens Lekman
Jens Lekman makes artful, Swedish pop that's at once comical, romantic and sad, with a voice reminiscent of Stephin Merritt. Just 24 years old, his home recordings were an instant success in his home country. Lekman's latest CD is a collection of EP and B-side recordings.