Billy Bragg, Janis Ian, José González
Reissued work from Billy Bragg; New music from folk singer Janis Ian; Country morphs into jazz with Robinella; A tribute to Jeff and Tim Buckley; Broken Social Scene's Jason Collett; Sweden's sullen and soulful José González; Algerian singer/songwriter Souad Massi.
Download this show in the All Songs Considered podcast.
Sign up for the All Songs Considered newsletter and we'll tell you when new music features are available on the site.
Billy Bragg, Janis Ian, José González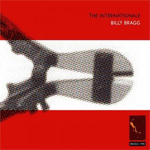 Days Like These
from The Internationale/Live and Dubious
by Billy Bragg
Billy Bragg is a British folk singer with an electric guitar. A leading figure in the so-called "anti-folk" movement of the '80s, Bragg writes thoughtful message-music that's both political and humorous. A respected favorite of music critics, Bragg gained wide-spread popularity in the U.S. when he collaborated with the Chicago rock group Wilco on the Mermaid Avenue albums.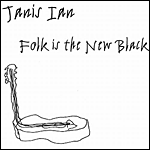 Danger Danger
from Folk is the New Black
by Janis Ian
Janis Ian is an icon in American folk. She first made a name for herself in the '60s and '70s for writing controversial and political songs on subjects like interracial dating. Though her output slowed down a bit in the '80s, Ian hasn't stopped writing and performing. She returns with this all-new collection of original, contemporary folk songs.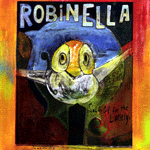 Press On
from Solace for the Lonely
by Robinella
Robinella Contreras and her husband, mandolinist Cruz Contreras, have been making great country music together since the late '90s and have won numerous awards for being two of the best bluegrass musicians around. But for their new CD, they explore the world of jazz, R&B, gospel and soul. Robinella says, "This record is a departure from the others. At our concerts, we'd already been experimenting with new instrumentation and added drums. This album gave us the opportunity to add all types of keys and electric sounds."
Grace
from Dream Brother: The Songs of Tim & Jeff Buckley
by King Creosote
Artists like Sufjan Stevens and the Magic Numbers pay tribute on this CD to singers Tim and Jeff Buckley. Both died tragically, well before their full potential was realized. Tim Buckley overdosed on heroin in 1975. His son, Jeff drowned in 1997. The featured track, performed by the band King Creosote, originally appeared as the title track to Jeff Buckley's 1994 CD Grace.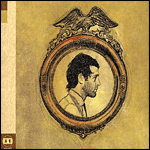 I'll Bring the Sun
from Idols of Exile
by Jason Collett
Jason Collett is a member of the group Broken Social Scene, a Canadian collective of artists that released one of 2005's most ambitious CDs, featured on All Songs Considered episode 94. Collett wrote most of the songs on his new solo record while touring with the band.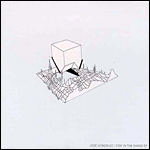 Hand On Your Heart
from Stay in the Shade
by José González
Born in Sweden to Argentinean parents, José González is a singer/songwriter making hushed and artful, acoustic folk songs. This new EP follows last year's full-length CD Veneer, featured on last year's fall music preview. It includes a completely new interpretation of the Kylie Minogue dance/pop song "Hand On Your Heart."
Inspiration
from Mesk Elil
by Souad Massi
Souad Massi is an Algerian singer previously featured on All Songs Considered episode 73. Her music is rooted in Algerian and Andalusian traditions with touches of flamenco and Arab classical sounds. But her songs are also influenced by western folk.