Cat Power, Alison Balsom, Refugee All Stars
A taste of soul music from Cat Power; former Belle and Sebastian singer Isobel Campbell; Bach from trumpeter Alison Balsom; Stray Cats rockabilly bassist Lee Rocker; Sierra Leone's Refugee All Stars; 1950s calypso artist The Mighty Sparrow.
Download this show in the All Songs Considered podcast.
Sign up for the All Songs Considered newsletter and we'll tell you when new music features are available on the site.
Cat Power, Alison Balsom, Refugee All Stars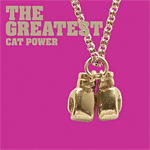 The Greatest
from The Greatest
by Cat Power
Otherwise known as Chan Marshall, Cat Power has long been one of the most popular and creative artists making so-called "sad core" or emotional pop and rock. She first made a name for herself in 2000 with a collection of unusual interpretations of songs by the Rolling Stones, Bob Dylan and more. On her latest CD, Marshall steeps her songs in classic soul and rhythm & blues.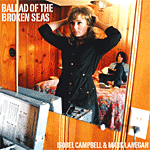 The False Husband
from Ballad of the Broken Seas
by Isobel Campbell/Mark Lanegan
This CD by the former singer for the chamber pop group Belle and Sebastian is delicate and melancholy. For this album she collaborated with Mark Lanegan, the former singer for the grunge group Screaming Trees -- an odd pairing that marries Campbell's wisp of a voice with Lanegan's bassy rasp.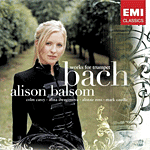 Trio Sonata in C
from Bach: Works for Trumpet
by Alison Balsom
Alison Balsom here performs the music of Bach on trumpet. None of the works on this CD were originally written for trumpet. But Balsom performs them beautifully with cellist Mark Caudle and Allistar Ross on harpsichord.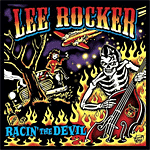 The Girl From Hell
from Racin' With the Devil
by Lee Rocker
Lee Rocker was the bassist for the '80s rockabilly revival group The Stray Cats. Since the band's breakup in 1983, Rocker has collaborated with former David Bowie guitarist Earl Slick, Carl Perkins and Dave Edmunds. Rocker's latest solo CD is a collection of passionate, brash roadhouse romps.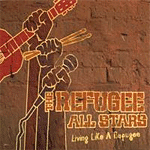 Big Lesson
from Living Like A Refugee
by The Refugee All Stars
The Refugee All Stars are six Sierra Leonean musicians who've been living as refugees at a camp in the Republic of Guinea. They were forced from their homes during a civil war that began in 1991. Their struggle and ultimate solace found through music is the subject of a new documentary film.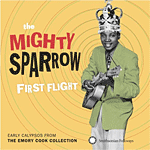 Jean Marbunta
from First Flight
by The Mighty Sparrow
The Mighty Sparrow is Slinger Francisco, a singer with a sweet voice who rose to popularity in the 1950s with the Trinidadian calypso hits "Jean and Dinah" and "Carnival Boycott." He learned to sing in a boy's choir at a catholic church in Grenada and eventually became one of the most successful artists from the Caribbean.