Hem, Mozart, Explosions in the Sky
Rilo Kiley singer Jenny Lewis; Gorgeous odds and ends from Hem; Former Byrds singer Roger McGuinn; Remembering the remarkable Mozart; Instrumental rock by Explosions in the Sky; Masterful jazz drummer Paul Motian; The Decemberists frontman Colin Meloy.
Download this show in the All Songs Considered podcast.
Sign up for the All Songs Considered newsletter and we'll tell you when new music features are available on the site.
Hem, Mozart, Explosions in the Sky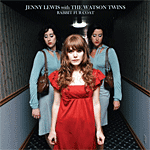 The Charging Sky
from Rabbit Fur Coat
by Jenny Lewis with the Watson Twins
Jenny Lewis, for this CD, joins part of the burgeoning music scene in Omaha, along with other artists like Bright Eyes with singer Conor Oberst. Lewis got her start as the singer for the band Riloy Kiley. For her new solo CD, she teams up with M. Ward, Ben Gibbard of Death Cab for Cutie and gospel singers The Watson Twins.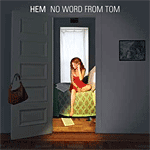 Radiation Vibe
from No Word From Tom
by Hem
Hem was a great unknown band from New York when All Songs Considered first discovered them a few years ago (see All Songs Considered episode 22). They've sinced reached a broader audience for their gorgeous, acoustic songs. Their latest CD is a collection of rarities, live recordings, alternate takes of previously released tunes and cover songs, including this tune by the Fountains of Wayne.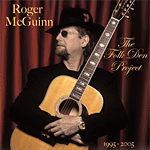 Silver Dagger
from The Folk Den Project
by Roger McGuinn
Roger McGuinn is the former frontman for the 1960's folk-rock band The Byrds. In recent years he's been working to keep classic folk music alive, recording several volumes of songs like "Red River Valley" and "Home On the Range." His new 4-CD set features some of these recordings.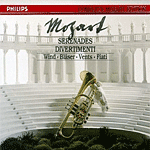 Serenade in B Flat
from Serenades and Divertimenti for Winds
by Mozart
This year marks the 250th anniversary of Mozart's birth and the world is celebrating. NPR Music has launched a special series page with a number of great features on the remarkable artist's music and life. For All Songs Considered, we're featuring the Serenade in B Flat from Mozart's Gran Partita.
Day Six
from The Rescue
by Explosions in the Sky
Explosions in the Sky is a bombastic, instrumental rock group from Austin, TX. They've been compared to groups like Mogwai and Godspeed You Black Emperor. Explosions in the Sky features guitarists Mark Smith and Munaf Rayani, Michael James on bass, and Christopher Hrasky on drums.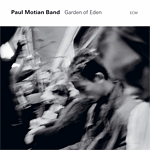 Desert Dream
Paul Motian is a veteran jazz drummer known for his subtlety and the tone he can coax from a set. In a career spanning five decades, he's played with jazz legends like Thelonious Monk, Coleman Hawkins and the Bill Evans trio. The release of Motian's latest solo CD, Garden of Eden, marks his 75th birthday.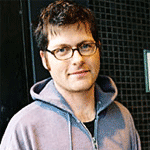 The Engine Driver
from Picaresque
by The Decemberists
Colin Meloy is the frontman of the Portland art-pop group The Decemberists. He's currently on a solo tour while the rest of the band takes some time off following the release of last year's break-out album Picaresque. This cut is from a live performance he gave recently at station KEXP in Seattle.