John Fahey, Rosanne Cash, Robert Pollard
A Portland tribute to the late Elliott Smith; Remembering guitarist John Fahey; A cool compilation from Asthmatic Kitty; An intimate recording from Rosanne Cash; Guided by Voices frontman Robert Pollard; A new single from Yeah Yeah Yeahs.
Download this show in the All Songs Considered podcast.
Sign up for the All Songs Considered newsletter and we'll tell you when new music features are available on the site.
John Fahey, Rosanne Cash, Robert Pollard
Ballad of Big Nothing
from To Elliott From Portland
by The Thermals
Two years after Elliott Smith's tragic death comes a new tribute CD featuring artists from Portland performing some of his best work. The album includes tracks by The Decemberists, Sexton Blake and Amelia. The featured track, "Ballad of Big Nothing," performed by The Thermals, originally appeared on the 1997 Elliott Smith album Either/Or.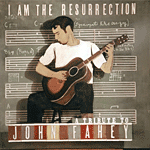 Death of the Clayton Peacock
Death of the Clayton Peacock
from I Am the Resurrection: A Tribute to John Fahey
by Various Artists
John Fahey was a gifted acoustic guitarist whose work influenced artists like Leo Kottke, Will Oldham and Jim O'Rourke. Guitarist and singer M. Ward, another Fahey follower, has put together a new tribute album celebrating Fahey's music. The CD features performances by new-folk artists like Devendra Banhart and Calexico.
Go to the Crossroads
from Mews Too
by Jason Brouwer
Asthmatic Kitty is one of the more popular independent labels, known in no small part for releasing the work of Sufjan Stevens. A new compilation CD highlights other artists featured on the label in recent years, including Lifestyles & Vistas and Jason Brouwer.
Up on Top of the Hill
from Mews Too
by Jason Brouwer
Black Cadillac
from Black Cadillac
by Rosanne Cash
Rosanne Cash, the daughter of Johnny Cash, has released her most personal recording in a career spanning 25 years. She recently lost her father, mother and step mother June Carter Cash. Her reflections on her life and loves make up the songs on her new CD, Black Cadillac.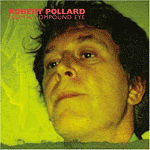 U.S. Mustard Company
from From a Compound Eye
by Robert Pollard
For nearly 20 years Robert Pollard, a former schoolteacher was the frontman for the artful rock group Guided by Voices. The group recently split up in 2004 and Pollard, a prolific songwriter, has just released a new solo album. Pollard had completed the album when Guided By Voices was still together, but held the 26 new tracks until this year.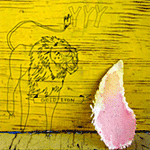 Gold Lion
from Show Your Bones
by Yeah Yeah Yeahs
The 2003 Yeah Yeah Yeahs CD Fever To Tell was one of the year's biggest surprise hits. The playful, quirky art rock group will soon release a much-anticipated follow up titled Show Your Bones. In the meantime, the band has given fans an idea of what to expect with this new single, "Gold Lion."