David Gilmour, Byrne and Eno, Ben Harper
Pink Floyd's David Gilmour; A groundbreaking reissue: Byrne and Eno; Electronica out of Africa: Congotronics; Rare '60s soul music: Eccentric Soul; Singer and slide guitarist Ben Harper; Clem Snide singer-songwriter Eef Barzelay; Playwright and poet Adam Arcuragi.
Download this show in the All Songs Considered podcast.
Sign up for the All Songs Considered newsletter and we'll tell you when new music features are available on the site.
David Gilmour, Byrne and Eno, Ben Harper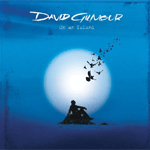 On An Island
from On An Island
by David Gilmour
This is only David Glimour's third solo album and his first studio release since Pink Floyd's 1994 Division Bell in a career that spans nearly 40 years. But On An Island proves to be worth the wait. It's one of Gilmour's best productions, featuring his signature soaring guitar solos, dreamy soundscapes in the spirit of classic Pink Floyd and guest appearances by artists like David Crosby and former Floyd keyboardist Richard Wright.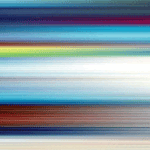 Defiant
from My Life in the Bush of Ghosts [Bonus Tracks]
by Brian Eno/David Byrne
Talking Heads singer and songwriter David Bryne collaborated with producer Brian Eno for this groundbreaking album originally released in 1981. Together they meticulously crafted a remarkable collection of sound collages that, on a technical scale, were previously unimaginable. This 25th anniversary edition includes remastered versions of the original recordings and previously unreleased tracks.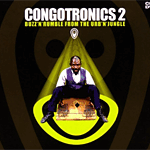 Wa Muluendu
from Congotronics 2
by Masanka Sankayi and the Kasai Allstars
This collection features six bands from Kinshasa that amplify traditional and homemade instruments crafted from old car parts and telephone wire.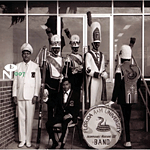 Willing and Able
from Eccentric Soul, Vol. 7: The Deep City Label
by Various Artists
This new collection showcases rhythm and blues bands from south Florida. These original recordings made in the 1960s feature lesser-known singers like Helene Smith, Betty Wright and Paul Kelly.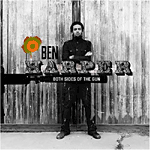 Better Way
from Both Sides of the Gun
by Ben Harper
Ben Harper is singer, songwriter and slide guitarist making soulful pop. His latest release features two CDs divided by mood: one CD is more jam-heavy and hard-edged, while the other is more mellow and soft. Harper self-produced the album and, on several tracks, played all the instruments.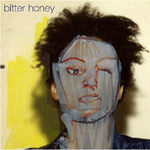 Thanksgiving Waves
from Bitter Honey
by Eef Barzelay
Eef Barzelay is the genius behind the New York rock band Clem Snide, featured on All Songs Considered episode 17. His first CD as a solo artist features Barzelay with just his guitar.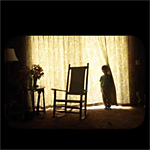 1981
from Adam Arcuragi
by Adam Arcuragi
Adam Arcuragi is a playwright, poet and songwriter from Philadelphia. His self-titled debut LP was recorded in fits and starts during the past three years and features contributions from other artists like Matt Pond PA and Bitter Bitter Weeks. It's a deeply personal, intimate and poetic collection of artfully crafted folk-pop.