Shrift, Antonio Carlos Jobim, Hank Williams III
A digital marriage: Blondie and The Doors; Reimagining the music of Brian Eno; Mystic Chords of Memory meet Nobody; Ethereal electronica from Shrift; Bossa Nova legend Antonio Carlos Jobim; Cajun two-step from The Pine Leaf Boys; Country meets punk in Hank Williams III
Download this show in the All Songs Considered podcast.
Sign up for the All Songs Considered newsletter and we'll tell you when new music features are available on the site.
Shrift, Antonio Carlos Jobim, Hank Williams III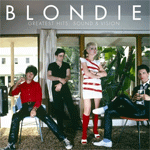 Rapture Riders
from Greatest Hits: Sound & Vision
by DJ Mark Vidler (With Blondie and The Doors)
British DJ Mark Vidler takes Blondie's "Rapture" and mixes it with The Doors' "Riders On the Storm." The musical marriage, made possible by digital looping software, is a remarkable and seemless blending of two vastly different songs. The cut, called "Rapture Riders," is available as a bonus track on a new Blondie greatest hits collection.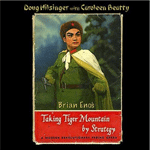 Mother Whale Eyeless
from Brian Eno's Taking Tiger Mountain by Strategy
by Doug Hilsinger, Caroleen Beatty
Guitarist Doug Hillsinger and singer Caroleen Beatty offer a track-by-track recreation of Brian Eno's 1974 experimental rock album, Taking Tiger Mountain by Strategy. Hillsinger says he "just wanted to play (the songs) myself, and hear Caroleen's voice on 'em." Eno gave his blessing, saying "How sweet! How touching! How sympathetically done."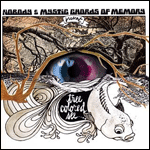 The Seed
from Tree Colored See
by Nobody & Mystic Chords of Memory
The Mystic Chords of Memory is California art-pop duo featuring Chris Gunst and Jen Cohen. DJ Nobody is otherwise known as Elvin Estela, an artist regarded a psychedelic pop maestro. On this collaboration, Nobody mixes his electronic textures with Gunst and Choen's melancholy voices.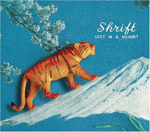 Lost In A Moment
from Lost In A Moment
by Shrift
Dennis Wheatley is otherwise known as electronic artist Atlas. Nina Miranda is a British vocalist. Together they form the band known as Shrift. On their debut release, Wheatley tastefully blends his electronic with Miranda's lilting voice, creating a sound similar at times to the trip-hop of Portishead: ethereal and reflective.
Off-Key (Desafinado)
from The Prime of Antonio Carlos Jobim
by Antonio Carlos Jobim
The father of Bossa Nova is remembered with a new box set, featuring three previously-released albums: A Certain Mr. Jobim, Love, Strings and Jobim, and The Wonderful World of Antonio Carlos Jobim. The featured track, "Off-Key (Desafinado)" was originally from the 1967 LP A Certain Mr. Jobim.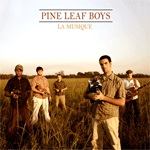 Pine Leaf Boys Two-Step
from La Musique
by The Pine Leaf Boys
The Pine Leaf Boys are a group of artists who all live together in Lafayette, La. and share a deep love for Cajun music. Though their sound is rooted in the great traditions of Cajun music, they site other influences as well: honky tonk, barrelhouse piano, blues and early swing.
Things You Do to Me
from Straight to Hell
by Hank Williams III
Hank Williams III is the grandson of country legend Hank Williams. The two bear some striking similarities: Williams III is tall and skinny like his grandfather, he shares the same rebelious spirit and his voice at times sounds eerily like his grandfather's. But Hank the third mixes country with something his grandfather couldn't have imagined: punk rock.