The Raconteurs, Elf Power, Nickel Creek
Old friends make new music in The Raconteurs; Seattle's melancholy Band of Horses; An artful love song from Ian Love; New folk from the 18th Day of May; The neo-psychedelic sounds of Elf Power; Led Zeppelin-inspired rock: Rocco Deluca; A Bob Dylan cover from Nickel Creek.
Download this show in the All Songs Considered podcast.
Sign up for the All Songs Considered newsletter and we'll tell you when new music features are available on the site.
The Raconteurs, Elf Power, Nickel Creek
Hands
from Broken Boy Soldiers
by The Raconteurs
Singer Brendan Benson and members of the Cincinnati band the Greenhornes started The Raconteurs with White Stripes guitarist Jack White. The musicians insist The Raconteurs isn't a side project for White or Benson, but a fully-formed and independent band. They're about to release a debut CD filled with tunes inspired by mid-'60s classic rock.
The First Song
from Everything All the Time
by Band of Horses
Band of Horses is a Seattle rock band featuring Ben Bridwell, Mat Brooke, Chris Early and Tim Mienig. Their sound is acoustic, warm and aching in the spirit of Neil Young and Crazy Horse.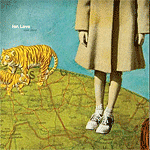 The Only Night
from Ian Love
by Ian Love
Ian Love is a New York-based singer-songwriter who played guitar for a number of hard rock bands before turning to quieter, more introspective solo work. On his debut release he played most of the instruments, recording and mixing his songs at home.
Eighteen Days
from The Eighteenth Day of May
by The Eighteenth Day of May
The Eighteenth Day of May makes music in the spirit of late '60s folk. They're a London-based group with members from America, Britain and Sweden. All profess a love for the early pioneers of the folk revival like Shirley Collins and Fairport Convention.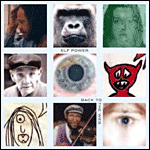 An Old Familiar Scene
from Back to the Web
by Elf Power
Elf Power is an Athens, GA rock group making inspired, artful and always original music. Their songs are often intense and driving, but equally gentle and introspective, with quirky instrumentation and lead singer Andrew Reiger's disarming, lonesome voice.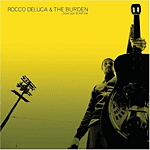 Dope
from I Trust You To Kill Me
by Rocco Deluca and the Burden
Rocco Deluca and the Burden make rollicking, acoustic rock. The band appears on a new independent label owned by actor Kiefer Sutherland and Jude Cole. I Trust You To Kill Me is the first for both the label and the Long Beach, California-based band.
Tomorrow is a Long Time
from Why Should the Fire Die?
by Nickel Creek
Nickel Creek is a folk group started by a group of you kids in 1989. Guitarist Sean Watkins was 12, his sister Sara was eight. Seventeen years later the group has grown up and is still making great music together. Their third and latest CD includes an inspired cover of Bob Dylan's "Tomorrow is a Long Time."