Pearl Jam, The Concretes, Django Reinhardt
Passionate hard rock from Pearl Jam; Seattle's next big act Mountain Con; A farewell release from Grandaddy; Sweden's colorful pop group The Concretes; A hip hop wonder hit by Gnarls Barkley; Remembering guitarist Django Reinhardt; Music from Kenya's Extra Golden; Experimental space rock from Mogwai.
Download this show in the All Songs Considered podcast.
Sign up for the All Songs Considered newsletter and we'll tell you when new music features are available on the site.
Pearl Jam, The Concretes, Django Reinhardt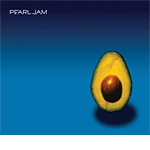 World Wide Suicide
from Pearl Jam
by Pearl Jam
Along with Nirvana and bands like Soundgarden, Pearl Jam helped make grunge rock the defining sound of the '90s. Now, 15 years after their first release, the band returns with one of its strongest albums in years. Their first eponymous release, Pearl Jam features 13 new heartfelt, passionate tracks that show the band return to its earliest form.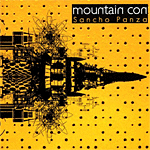 The Escape Artist
from Sancho Panza
by Mountain Con
Mountain Con is a relatively new act originally from Seattle that hopes its latest CD Sancho Panza will make them the city's next big act. Their sound is a mix of hip hop, country and urban rock.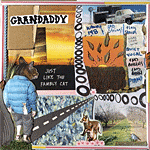 Elevate Myself
from Just Like the Fambly Cat
by Grandaddy
Grandaddy is a neo-psychedelic art-rock group from California. Though the band has enjoyed a loyal following in college rock circles, they recently decided to call it quits, in part to pursue more lucrative day jobs. With their fifth and final release, the band ends a nearly 15-year run on a high note.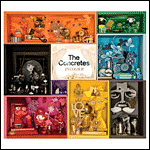 Fiction
from In Colour
by The Concretes
The Concretes are an eight-piece art-pop collective from Stockholm, Sweden. Their latest CD was recorded, in part, in Omaha, Nebraska with producer Mike Mogis, known for his work with Connor Oberst and Bright Eyes.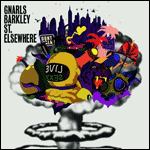 Crazy
from St. Elsewhere
by Gnarls Barkley
Gnarls Barkley is a collaboration between hip hop DJ Danger Mouse and R-and-B singer Cee-Lo Green. Their first single, "Crazy" became a huge hit after the duo made it available as a download on the Internet. Though their name bears a striking resemblance to former professional basketball player Charles Barkley, the band is denying any connection.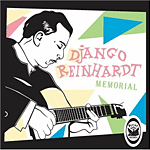 Django's Blues
from Memorial
by Django Reinhardt
More than 50 years after his death, Django Reinhardt remains one of the most revered guitarists in jazz. Guitarists like Les Paul, Charlie Christian and Wes Montgomery all cite Reinhardt as a major influence in their work. The brilliance of Reinhardt's so-called "Gypsy Jazz" is remembered on this new, 2-CD collection.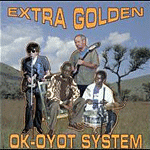 Ok-Oyot System
from OK-Oyot System
by Extra Golden
Extra Golden is the name of a musical collaboration between a group of Kenyan musicians and Washington, DC producers Ian Eagleson and Alex Minoff.
Travel is Dangerous
Mogwai is a Glasgow, Scotland group making experimental indie rock. Their latest CD in a ten-year career is one of their strongest, featuring passionate, largely instrumental rock songs.