Paul Simon, Sufjan Stevens, Bob Marley
Surprising new music from Paul Simon; A preview of outtakes by Sufjan Stevens; Remembering the music of Harry Nilsson; New York rock revivalists The Walkmen; "Incidental Heroin Pop" from Candy Bars; The return of classical guitarist Christopher Parkening; Creative magic from Britain's Gomez; Remembering the legendary reggae artist Bob Marley.
Download this show in the All Songs Considered podcast.
Sign up for the All Songs Considered newsletter and we'll tell you when new music features are available on the site.
Paul Simon, Sufjan Stevens, Bob Marley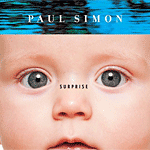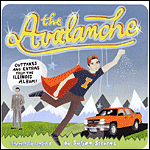 Adlai Stevenson
from The Avalanche: Outtakes & Extras from the Illinois Album
by Sufjan Stevens
Sufjan Stevens wrote more than 50 songs for his most recent CD, Illinois, though many never appeared on the album. The young artist's next effort, Avalanche, is a collection of outtakes and extras from Illinois.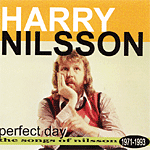 Don't Forget Me
from Perfect Day
by Harry Nilsson
Harry Nilsson is remembered for songs like "Everybody's Talkin'," made famous in the film Midnight Cowboy, and "Without You," a Badfinger tune. Nilsson died in 1994 and is remembered on this new collection of work he wrote, called Perfect Day.
We have no purchase information for this CD.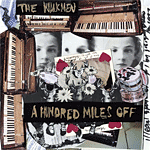 Emma Get Me A Lemon
from A Hundred Miles Off
by The Walkmen
The Walkmen are a New York rock group with two critically acclaimed albums to their credit: 2002's Everyone Who Pretended to Like Me is Gone and 2004's Bows + Arrows. The band is about to release it's third album, A Hundred Miles Off. It's a richly textured, sometimes gritty, sonic adventure in rock.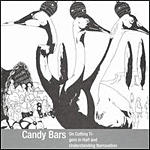 Landscape
from On Cutting Ti-Gers in Half and Understanding Narravation
by Candy Bars
Candy Bars are a relatively new art-pop/rock group from Tampa, Florida. They call their debut album a collection of "Incidental Heroin Pop, or psychedelic pop, or chamber pop, or indie rock; or whatever you want to call it." Listen and decide for yourself.
Koyunbaba, suite for guitar, Op. 19: Moderato and Presto
from Grace Like A River
by Christopher Parkening
Christopher Parkening is one of the most revered classical guitarists in the world. After years of grueling tours and studio sessions, Parkening dropped out of the music business to pursue his true passion: fly fishing. He returns with a new collection of songs inspired by his Christian faith.
Notice
Gomez is a British rock group with a sound that's always morphing to fit the tastes and styles of the band's five song writers and three lead singers. Their latest CD, like previous efforts, is ultimately rooted in the blues with unpredictable swings toward more experimental pop.