The Flaming Lips, Furry Lewis, Tom Brosseau
Psychedlia meets funk in The Flaming Lips; A Pink Floyd cover from Ambulance LTD; Japan's imaginative Yoshida Brothers; Classic railroad songs from Furry Lewis; The way we try from Birdie Busch; An ode to a forgotten time by Peter Mulvey; The remarkable voice of Tom Brosseau; Brilliant ramblings from Kimya Dawson.
Download this show in the All Songs Considered podcast.
Sign up for the All Songs Considered newsletter and we'll tell you when new music features are available on the site.
The Flaming Lips, Furry Lewis, Tom Brosseau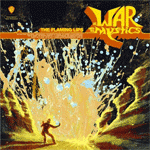 The Yeah Yeah Yeah Song
from At War With the Mystics
by The Flaming Lips
The Flaming Lips are Oklahoma's most famous art rockers and have been making music that both challenges and inspires for nearly a quarter century. Their latest CD is a mix of multi-layered psychedlia and spacey rock.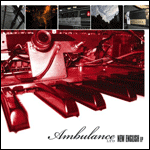 Fearless
from New English EP
by Ambulance LTD
Ambulance LTD is a New York rock group. On their new EP they offer a few new tracks and one beautifully constructed cover of Pink Floyd's "Fearless," a song that originally appeared on the 1971 LP Meddle.
Overland Blues
from III
by Yoshida Brothers
The Yoshida Brothers are from Japan and play the ancient Tsugaru-shamisen. It's an instrument similar to three-stringed banjo. Wearing traditional Japanese clothing, the brothers sport dyed, spiked hair and play with the spirit of Jimi Hendrix, while incorporating jazz-like improvisation and pop-rock sensibilities.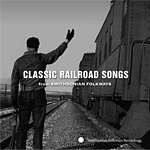 Kassie Jones
from Classic Railroad Songs from Smithsonian Folkways
by Furry Lewis
Known for its exhaustive and inspired collections of hard-to-find music, the Smithsonian Folkways label compiles classic railroad songs for its latest collection. The work songs and ballads inspired crews as they laid tracks from coast to coast. Furry Lewis is one of several artists featured on these vintage recordings.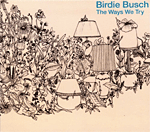 The Cup
from Ways We Try
by Birdie Busch
Birdie Busch is a singer-songwriter from Philadelphia. She says, "I made the executive decision that something would gather itself in song and started telling my life's experiences through words and melodies, rhythms and rhyme."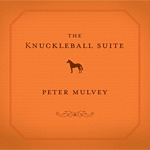 Abilene (The Eisenhower Waltz)
Abilene (The Eisenhower Waltz)
from The Knuckleball Suite
by Peter Mulvey
Peter Mulvey is a contemporary folk singer originally from Wisconsin. On his ninth album, Mulvey offers subtle but effective twists on traditional folk themes with clever rhyming schemes and surprising melodies.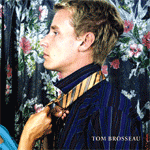 The Young and the Free
from Tom Brosseau
by Tom Brosseau
If you didn't know better, you'd swear the voice on Tom Brosseau's self-titled album was a woman's. But the lonesome, lilting call belongs entirely to the North Dakota native. Brosseau writes songs of lost love that shimmer, drawing on influences like Nick Drake, Cole Porter, and Woody Guthrie.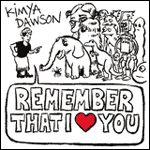 12/26
from Remember That I Love You
by Kimya Dawson
Kimya Dawson is a Seattle singer-songwriter and one of the leading voices in the so-called anti-folk movement. Her music is both sweet and brash, funny and poignant. Her ideas come so quickly, she doesn't sing them as much as babble them like stream of consciousness.