Johnny Cash, Robert Fripp, The Owls
The enchanting music of Rose Melberg; Jangley found sounds from Cibelle; Solo music from producer T Bone Burnett; Personal recordings from Johnny Cash; Neo folk duo The Handsome Family; Bang bang rock and roll from Art Brut; King Crimson guitarist Robert Fripp; Spare art pop from Minnesota's The Owls.
Download this show in the All Songs Considered podcast.
Sign up for the All Songs Considered newsletter and we'll tell you when new music features are available on the site.
Johnny Cash, Robert Fripp, The Owls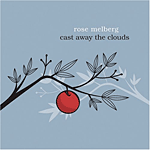 Take Some Time
from Cast Away the Clouds
by Rose Melberg
Rose Melberg is a long-time favorite in indie pop circles. After working with the bands Tiger Trap, Go Sailor and The Softies, Melberg went solo, writing spare songs that highlight her enchanting voice.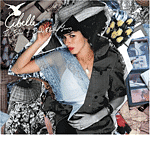 Phoenix
from The Shine of Dried Electric Leaves
by Cibelle
Cibelle (pronounced see-BELL-ee), is a singer from Brazil who makes gentle, jangly and organic music with found objects. Singing in both English and Portugese, Cibelle covers artists like Tom Waits and Caetano Veloso on her latest album, and offers some original tunes as well.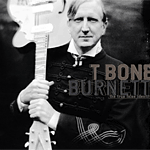 Hollywood Mecca of the Movies
Hollywood Mecca of the Movies
from True False Identity
by T-Bone Burnett
T Bone Burnett made a name for himself producing the work of other artists like Bob Dylan, Sam Phillips and Johnny Cash. Now, for the first time in 14 years, Burnett has a new album of his own songs.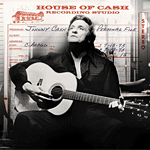 The Girl in Saskatoon
from Personal File
by Johnny Cash
Three years after his death, a slew of reissues, remixes, new compilations and other recordings by Johnny Cash have continued to hit stores. The latest release may be the most interesting to date: a collection of personal home recordings with narratives by Cash and intimate performances.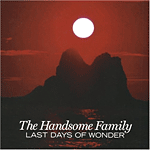 Tesla's Hotel Room
from Last Days of Wonder
by The Handsome Family
The Handsome Family is otherwise known as the husband-wife duo Brett and Rennie Sparks. Originally from Chicago, now based in New Mexico, their music is a mix of traditional folk, country and more contemporary sounds.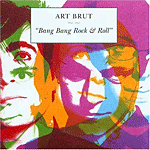 My Little Brother
from Bang Bang Rock and Roll
by Art Brut
Taking their name from French painter Jean Debuffet's definition of art by marginalized people, like prisoners or the mentally ill, Art Brut is a rock band from London. The band members claim to have started writing songs within minutes of meeting one another.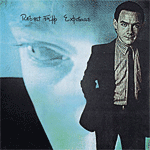 Exposure
from Exposure
by Robert Fripp
As guitarist for the avant-garde rock band King Crimson and a solo artist, Robert Fripp has worked with some of the biggest names in music, including Peter Gabriel and David Bowie, and pushed the boundaries of experimental pop music. Fripp's solo album Exposure was originally released in 1979 and is now being reissued.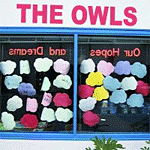 Air
from Our Hopes and Dreams
by The Owls
The Owls are a band from Minnesota making the most infectious pop tunes with sweet harmonies, bouncing rhythms and easy going melodies. This is their debut CD, originally released in 2004.