Tilly and the Wall, Tommy Tutone, Coleman Hawkins
Tap dance pop from Tilly and the Wall; Angular '70s new wave from Delta 5; The '80s unplugged with Tommy Tutone; Jazz sax legend Coleman Hawkins; The electronica of I Am Robot and Proud; Australian art pop singer New Buffalo; Senegalese polyrhythms from Cheikh Lo.
Download this show in the All Songs Considered podcast.
Sign up for the All Songs Considered newsletter and we'll tell you when new music features are available on the site.
Tilly and the Wall, Tommy Tutone, Coleman Hawkins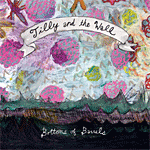 Rainbows in the Dark
from Bottoms of Barrels
by Tilly and the Wall
Tilly and the Wall are a playful group from Omaha featuring Jamie Williams as their percussionist, a tap-dancer whose amplified stomping and clapping keep the beat.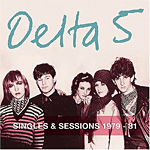 Mind Your Own Business
from Singles and Sessions 1979-1981
by Delta 5
Delta 5 were part of the new wave movement in England in the late 1970s, along with other groups like the Mekons and Gang of Four. Kill Rock Stars has released a new collection of singles and other studio sessions by the band, originally released between 1979 and 1981.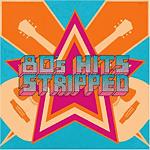 867-5309/Jenny
from 80s Hits Stripped
by Tommy Tutone
Some of the biggest pop hits from the 1908s are resurrected as acoustic numbers for this collection. It features well-known tunes stripped bare by Rick Springfield, Billy Idol and more.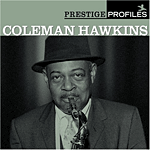 Smoke Gets in Your Eyes
from Prestige Profiles
by Coleman Hawkins
Coleman Hawkins remains one of the greatest jazz saxophonists of all time. Born in 1904, he had a career that spanned more than 40 years, noted for his remarkable improvisations and interpretations. Hawkins played with some of the biggest names in jazz, including Dizzy Gillespie, Louis Armstrong, Django Reinhardt and more. Hawkins died in 1969.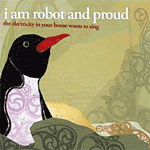 The Work
from The Electricity in Your House Wants to Sing
by I Am Robot and Proud
I Am Robot and Proud is otherwise known as Shawn-han Liem, an instrumental electronic musician from Toronto. His intricate electro-pop is gentle, melodic and warmly organic.
I've Got You and You've Got Me
I've Got You and You've Got Me
from New Buffalo
by New Buffalo
New Buffalo is Australian singer-songwriter Sally Seltmann. She began writing songs when she was just ten years old. Seltmann describes her music as "sparkly and loyal, old and worn, fragile; a vulnerable little girl laying in her bedroom at night."
Sou
from Lamp Fall
by Cheikh Lô
Cheikh Lo is known for refining and popularizing mbalax, an intricate style of dance music from his native home of Senegal. Lo mixes elements of salsa, Zairian/Congolese rhumba, folk and jazz to make his own form of African pop music. His latest CD includes Brazilian rhythms and was made with help from Nick Gold, the producer for the Buena Vista Social Club recordings.