Nouvelle Vague, Blow Up Hollywood, PF Sloan
Tropicalia from a regrouped OS Mutantes; Sitar meets 12-string guitar in Satwa; New Wave Bossa Nova by Nouvelle Vague; Classic new rock from Heartless Bastards; A soldier's life in song: Blow Up Hollywood; The eve of destruction with PF Sloan; Spooky folk-bluegrass from Crooked Still.
Download this show in the All Songs Considered podcast.
Sign up for the All Songs Considered newsletter and we'll tell you when new music features are available on the site.
Nouvelle Vague, Blow Up Hollywood, PF Sloan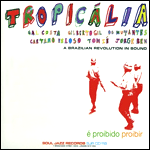 Bat Macumba
from Soul Jazz Records Presents Tropicalia: A Brazilian Revolution in Sound
by OS Mutantes
OS Mutantes was one of more influential and popular tropicalia groups to emerge in Brazil in the late 1960s. The band has regrouped and appears on this new collection with other artists like Gilberto Gil, Caetano Veloso and Tom Zé.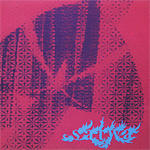 Allegro Piradissimo
Satwa features two artists: Lula Cortez and Lailson de Holanda Cavalcanti playing together on 12-string guitar and sitar. Originally recorded in 1973, this reissued version was made from the few remaining LPs because the master tapes have since disappeared.
Ever Fallen in Love
from Bande a Part
by Nouvelle Vague
Nouvelle Vague is a French Bossa Nova cover band that takes '70s and '80s new wave songs like Joy Division's "Love Will Tear Us Apart" and reworks them with a Bossa Nova beat.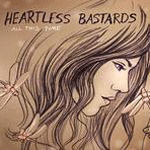 Into the Open
from All This Time
by Heartless Bastards
Heartless Bastards is an Ohio-based rock band with an incredible singer. Erika Wennerstrom says "I'm 27 years old and from Dayton, Ohio. I've wanted to be a songwriter and performer since I was born. I have a band now, Heartless Bastards. Mike Lamping plays bass, Kevin Vaughn, drums, and I write the songs, play guitar, and sing. I just want to keep on moving and do my best not to look back."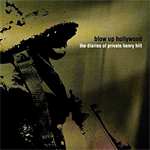 Charge
from Diaries of Private Henry Hill
by Blow Up Hollywood
Blow Up Hollywood is a New York rock group fronted by Steve Messina. The group's latest release is a concept album drawing on what Messina says are the private diaries of an Iraqi war soldier.
Eve of Destruction
from Sailover
by P.F. Sloan
PF Sloan was a hired-songwriter for labels back in the 1960s. He wrote a number of hit songs for different artists. "Eve of Destruction," one of Sloan's most influential songs, is included on a new CD of his work.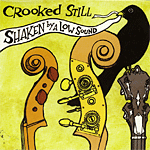 Wind and Rain
from Shaken By A Low Sound
by Crooked Still
Crooked Still is a neo bluegrass and folk group that mixes banjo and cello with the double bass. Their latest CD is a collection of new interpretations of traditional tunes like "Little Sadie," "Lone Pilgrim" and Bill Monroe's "Can't You Hear Me Callin'."