Syd Barrett, Thom Yorke, Anouar Brahem
Remembering Pink Floyd's Syd Barrett; Quirky, D.I.Y. indie pop from Boat; The stark duality of Canada's Arctic; New music from Radiohead's Thom Yorke; Singer-songwriter Mason Jennings; Gentle new folk from Nick Castro; New Arabic music from Anouar Brahem.
Download this show in the All Songs Considered podcast.
Sign up for the All Songs Considered newsletter and we'll tell you when new music features are available on the site.
Syd Barrett, Thom Yorke, Anouar Brahem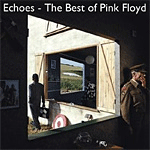 See Emily Play
from Echoes
by Pink Floyd
Syd Barrett co-founded the now legendary psychedelic rock group Pink Floyd in 1965 and gave the band its enigmatic name. Though he left Pink Floyd before reaching major stardom, he wrote most of the group's earliest and most experimental music, inspiring legions of other artists who followed. Barrett died July 7 at the age of 60. The track featured on this best-of collection was originally released as a single in 1967.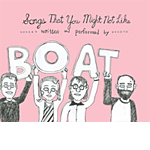 Clogged Castle
from Songs You Might Not Like
by Boat
D. Crane started Boat as a basement project in his Seattle home. Today the pop trio features drummer J. Goodman, bassist M. McKenzie and D. Crane "playing guitars and keyboards and shouting and singing lyrics about lanterns, rainbow shoelaces, his hatred of Chicago, and ninjas."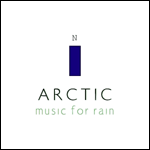 Some One Turning
from Music for Rain
by Arctic
We have no purchase information for this EP. For more, visit the artist's Web site.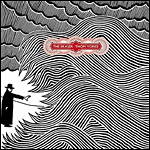 And it Rained All Night
from The Eraser
by Thom Yorke
Radiohead frontman Thom Yorke insists his first album without the support of his band is not a solo project, saying "that just doesn't seem right." It's a beautifully somber collection of electronic beeps and sweeps woven with Yorke's mysterious poetry and lovely falsetto voice.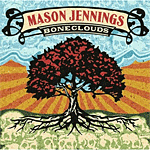 Some Say I'm Not
from Boneclouds
by Mason Jennings
Mason Jennings is a singer-songwriter from Minnesota. Though he switched to a major label imprint for his latest release, Jennings preserves the organic and subtle tones of his earlier work.
Winding Tree
from Come Into Our House
by Nick Castro and the Young Elders
Nick Castro and his backing band The Young Elders blend the sensibilities of experimental, psychedelic rock with folk music. Their music is solemn, serene and beautiful.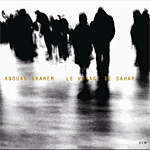 Vague/E la Nave Va
from Le Voyage de Sahar
by Anouar Brahem
Anouar Brahem plays the oud, a type of Middle Eastern lute. On his latest CD he blends the instrument with piano and accordion to make magnificent, contemporary Arabic music.