Radiohead, The Mountain Goats, Lisa Germano
Reggae versions of songs by Radiohead; Artful lo-fi rock from The Mountain Goats; Country lounge by Nashville's Lambchop; Political blues: World Saxophone Quartet; Mississippi dues from McHouston Baker; Rock paper scissors with Michael Brook; The otherworldly sound of Lisa Germano.
Download this show in the All Songs Considered podcast.
Sign up for the All Songs Considered newsletter and we'll tell you when new music features are available on the site.
Radiohead, The Mountain Goats, Lisa Germano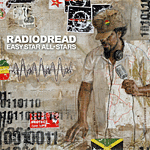 No Surprises
from Radiodread
by Easy Star All Stars
The Easy Star All-Stars were first featured on All Songs Considered when they reproduced Pink Floyd's Dark Side of the Moon as a reggae album. Here they take the music of Radiohead for the same spin.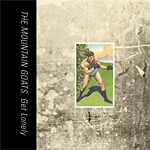 Wild Sage
from Get Lonely
by The Mountain Goats
The Mountain Goats is the performance name for the prolific singer-songwriter John Darnielle from Claremont, Calif. His beautifully-crafted, lo-fi songs are literary, bittersweet and reflective.
Paperback Bible
Lambchop is one of the more unlikely bands to come from Nashville. Their sound is a gentle mix of country, lounge music and pop. They were previously featured on All Songs Considered episode 15.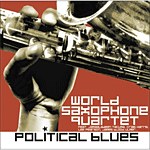 Spy On Me Blues
from Political Blues
by World Saxophone Quartet
The World Saxophone Quartet is one of the finest jazz groups around. They celebrate their 30th anniversary this year with one of their best albums to date.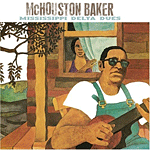 Good Advice
from Mississippi Delta Dues
by McHouston Baker
Cited by Rolling Stone as one of the 100 greatest living guitarists, Mickey (McHouston) Baker worked as a session musician before going solo. Baker is widely regarded one of the most important creative forces bridging rhythm and blues with rock.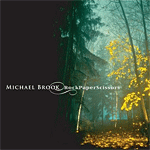 Strange Procession
from RockPaperScissors
by Michael Brook
Michael Brook is a Canadian composer, inventor, producer and guitarist. He's known for his minimalist film scores, and for his work on albums by U2 and Nusrat Fateh Ali Khan. His latest CD includes guest vocals from Lisa Germano, also featured on this episode.
After Monday
from In the Maybe World
by Lisa Germano
Lisa Germano was the fiddler player on John Mellencamp's 1987 hit "Paper and Fire." As a solo artist, she turned to gloomy, introspective music. She was previously featured on All Songs Considered episode 38.