Bob Dylan, Geoff Reacher, My Brightest Diamond
All new music from folk legend Bob Dylan; Woody Guthrie covered by The Klezmatics; Country electronica from Geoff Reacher; Music for balloons from Judy Dunaway; Throat singing meets Zeppelin in Yat Kha; The sweet sound of My Brightest Diamond; The perfect world of Madeleine Peyroux.
Download this show in the All Songs Considered podcast.
Sign up for the All Songs Considered newsletter and we'll tell you when new music features are available on the site.
Bob Dylan, Geoff Reacher, My Brightest Diamond
Ain't Talkin
from Modern Times
by Bob Dylan
Bob Dylan returns with just his third collection of all-new material since 1990's Under The Red Sky. It's as lyrically and musically inspired as some of his finest work in a career spanning more than 40 years.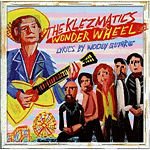 Mermaid Avenue
from Wonder Wheel
by The Klezmatics
Once labeled "the planet's radical Jewish roots band," The Klezmatics offer wild and playful takes on klezmer, traditional dance music of Eastern European Jews. For this album they scored original music for the lyrics of folk legend Woody Guthrie.
Hidden Meaninin
from Avec Reacher C'est Plus Sûr
by Geoff Reacher
Geoff Reacher calls his sometimes odd blend of country and artful electronica "country Brecht." In his online bio, the multi-instrumentalist says he wants his songs "to sound like now, like how now feels to me, kind of hard-boiled and calamitous and full of fearsome possibilities; and I play 'em live and loud, with guitar, beats, synth stabs, horn samples all chopped up and echoed out."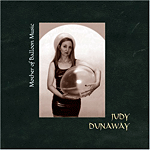 Etude No. 2 for Balloon and Violin
Etude No. 2 for Balloon and Violin
from Mother of Balloon Music
by Judy Dunaway
Judy Dunaway calls herself the mother of "balloon music." On her latest CD she blends the sounds of violin and other instruments with the sometimes screeching sounds balloons make when slowly releasing air.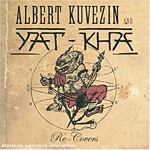 When the Levee Breaks
from Re-Covers
by Albert Kuvezin and Yat Kha
Originally featured on All Songs Considered episode 10, the Tuva throat singer Albert Kuvezin and the band Yat Kha here cover a surprising mix of songs by artists like Led Zeppelin and Joy Division, all sung in an unimaginably low voice.
Something of an End
from Bring Me the Workhorse
by My Brightest Diamond
My Brightest Diamond is the work of singer Shara Worden, known in part for the angelic harmonies she lends on recordings by Sufjan Stevens. The daughter of a champion accordion player, Worden grew up listening to gospel, classical music and jazz. In college she formally studied opera.
Smile
from Half the Perfect World
by Madeleine Peyroux
Originally featured on All Songs Considered episode 71, Madeleine Peyroux has a voice strikingly similar to Billy Holiday's. For her latest CD, she covers the work Joni Mitchell, Leonard Cohen, Serge Gainsbourg and this Charlie Chaplin tune, "Smile."