Sean Lennon, David Schnaufer, Nina Nastasia
Friendly fire from Sean Lennon; Fragile new folk by Bonnie Prince Billy; The return of folk icon Bert Jansch; Intense evangelical rock from Woven Hand; The late dulcimer master David Schnaufer; The intimate songs of singer Nina Nastasia; Experimental new-folk from Akron/Family.
Download this show in the All Songs Considered podcast.
Sign up for the All Songs Considered newsletter and we'll tell you when new music features are available on the site.
Sean Lennon, David Schnaufer, Nina Nastasia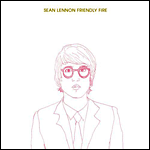 Dead Meat
from Friendly Fire
by Sean Lennon
Now 30 years old, the son of John Lennon and Yoko Ono has worked with Lenny Kravitz, the Japanese pop duo Cibo Mato and as a solo artist. His debut release, Into the Sun in 1998 was well received by both fans and critics. He follows eight years later now with a sharp new collection of original work called Friendly Fire.
No Bad News
from Letting Go
by Bonnie "Prince" Billy
Bonnie Prince Billy (Will Oldham) is considered an overlooked folk icon and the inspiration for other artists like Iron and Wine, Calexico and Devendra Banhardt. Oldham's music is fragile and soulful with warm production and sweet harmonies.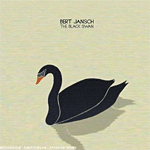 Katie Cruel
from The Black Swan
by Bert Jansch
British folk singer Bert Jansch got his start in the 1960s. Though he never developed much of a following in the U.S., he was widely regarded as an influential folk icon in his native Britain. Jansch drew a new generation of fans after his music was featured earlier this year in the film The Squid and the Whale.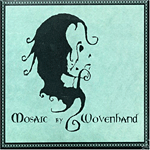 Winter Shaker
from Mosaic
by Woven Hand
Woven Hand is the recording name for David Eugene Edwards, an evangelical Christian who makes blistering, driving music that's surprisingly experimental. Woven hand refers to hands locked in prayer.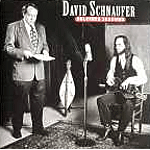 Ebeneezer/Fly Around My Pretty Little Miss
Ebeneezer/Fly Around My Pretty Little Miss
from Dulcimer Sessions
by David Schnaufer
David Schnaufer, who died Aug. 23 of cancer, is remembered for his legendary dulcimer playing. Originally from Texas, Schanufer relocated to Nashville where he became one of the premier dulcimer session players, often credited with bringing the instrument to contemporary music. Schnaufer recorded with everyone from Chet Atkins, Johnny Cash, and Emmylou Harris, to the Judds, Mark Knopfler, and Cyndi Lauper.
Bird of Cuzco
from On Leaving
by Nina Nastasia
Nina Nastasia is a New York singer-songwriter originally from Hollywood. Her folky tunes blend spare string arrangements with acoustic guitar, simple percussion and Nastasia's lovely, melancholy voice. She was originally featured on All Songs Considered episode 65.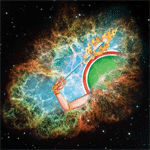 Gone Beyond
from Meek Warrior
by Akron/Family
Akron/Family call themselves "four extremely nice, sincere and well-mannered young men from rural America who came to New York City (in 2002) to make music, hoping to find a thread of real magic still winding through this city's music scene." Their music has been called enigmatic "freak folk."