TV On the Radio, Steven Bernstein, Yo La Tengo
New music from TV On the Radio; The beautifully sad return of Sparklehorse; A debut from Brooklyn's Dirty on Purpose; Inspired jazz trumpeter Steven Bernstein; Still standing and rocking: Jerry Lee Lewis; The longest meow from Bobby Bare Jr.; A dream jam from Jersey's Yo La Tengo.
Download this show in the All Songs Considered podcast.
Sign up for the All Songs Considered newsletter and we'll tell you when new music features are available on the site.
TV On the Radio, Steven Bernstein, Yo La Tengo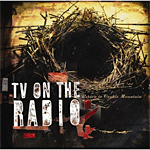 I Was a Lover
from Return to Cookie Mountain
by TV On the Radio
TV on the Radio is an avant-garde rock group from Brooklyn known for bold and trippy blends of free jazz, psychedelia and electronica.
Knives of Summertime
from Dreamt for Light Years in the Belly of a Mountain
by Sparklehorse
Sparklehorse - the musical brainchild of Mark Linkous - returns after a five year hiatus with another collection of melancholy melodies.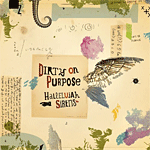 No Radio
from Hallelujah Sirens
by Dirty on Purpose
Dirty on Purpose has drawn comparisons as diverse as R.E.M. and Sigur Ros. The New York rock group makes music that's at once aggressive and quiet.
Boy in the Boat
from MTO, Vol. 1
by Steven Bernstein's Millennial Territory Orchestra
Jazz trumpeter Steven Bernstein is known for surprising shifts in form and style. He was music director for John Lurrie's Lounge Lizards, co-leader of the group Spanish Fly, the arranger for the Kansas City Band and more, including his own Sex Mob project. Bernstein has recorded with a diverse group of artists like Aretha Franklin and rapper Tricky. Here he's with the Millennial Territory Orchestra.
Rock and Roll
from Last Man Standing
by Jerry Lee Lewis
Now 70 years old, Jerry Lee Lewis is still the bad boy of rock and roll. For his latest recording he pairs with Bruce Springsteen, Kid Rock and, on this featured track, Led Zeppelin guitarist Jimmy Page.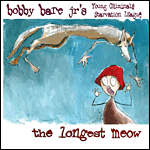 The Heart Bionic
from The Longest Meow
by Bobby Bare Jr.
The son of a famous country singer, Bobby Bare Jr. has made his own way in the world of country rock with ambitious, gritty recordings that are part pop, part country and sometimes psychedelic.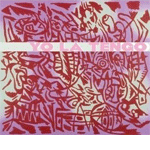 Pass the Hatchet I Think I'm Goodkind
Pass the Hatchet I Think I'm Goodkind
from I Am Not Afraid of You and I Will Beat Your Ass
by Yo La Tengo
Yo La Tengo (Spanish for "I've Got It") formed in New Jersey more than 20 years ago. In two decades of making music the group has released a dozen albums of eclectic, adventurous rock. Their latest CD is a mix of garage punk and orchestral chamber pop.