Bob Wills and His Texas Playboys, Etta Baker, One Ring Zero
Legends Bob Wills and His Texas Playboys; Remembering Piedmont picker Etta Baker; Croatian mandolin player Miroslav Evacic; Winnipeg folk-pop singer Christine Fellows; Brooklyn acoustic rocker J. DiMenna; Literary rock from One Ring Zero; Punk meets god in mewithoutyou; Get your blood sucked out by Viva Voce.
Download this show in the All Songs Considered podcast.
Sign up for the All Songs Considered newsletter and we'll tell you when new music features are available on the site.
Bob Wills and His Texas Playboys, Etta Baker, One Ring Zero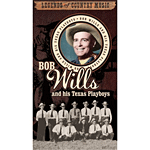 New Spanish Two Step
from Legends of Country Music
by Bob Wills and His Texas Playboys
Bob Wills is a legendary Texas fiddler who was at his creative and popular peak in the 1930s and '40s. His music with the Texas Playboys is remembered on a new 4-CD collection.
Railroad Bill
from One-Dime Blues
by Etta Baker
Etta Baker was one of the most influential artists in the field of Piedmont picking, a style of playing in which the thumb alternates the bass line with the melody on the high strings. She died recently at the age of 93.
Posavska Tema
from Cárdás Blues
by Miroslav Evacic
Miroslav Evacic is from Croatia and a gifted mandolin and slide guitar player.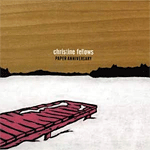 Souvenirs
from Paper Anniversary
by Christine Fellows
Christine Fellows is a folk-pop singer from Canada with an enchanting new CD. It's her third solo release since 2000. Fellows has performed with the Mountain Goats and The Weakerthans and spent years working odd jobs before finally breaking out as a solo artist.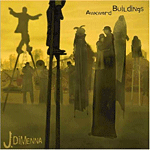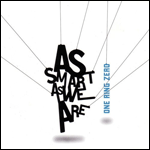 Natty Man Blues
from As Smart As We Are
by One Ring Zero
For this CD the artists known as One Ring Zero wrote music to lyrics provided by a group of New York authors, including Paul Auster and Daniel Handler.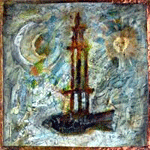 Mess of Men
Song: Messes of Men
from Brother, Sister
by mewithoutyou
Mewithoutyou is a Philadelphia band with a sometimes punkish sound that finds its way onto discussion boards about god, Christianity and brotherhood.
Believer
from Get Yr Blood Sucked Out
by Viva Voce
Viva Voce is the music of the husband-wife duo Anita and Kevin Robinson. Their band name in Italian translates to "word of mouth."