Jeff Tweedy, The Byrds, Keith Jarrett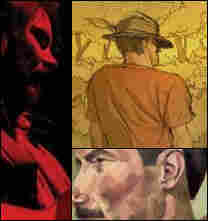 New solo recording from Wilco's Jeff Tweedy; Remembering the music of The Byrds; The magnificent defeat of Jay Bennett; Hook-filled jangle pop from Benjy Ferree; North Carolina's feel-good rockers, Annuals; Music from the shadows with Emily Haines; Brazilian samba singer Marisa Monte; Piano improvisations by Keith Jarrett.
Download this show in the All Songs Considered podcast.
Sign up for the All Songs Considered newsletter and we'll tell you when new music features are available on the site.
Jeff Tweedy, The Byrds, Keith Jarrett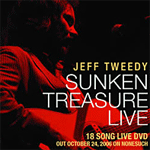 Shot in the Arm
from Sunken Treasure (DVD)
by Jeff Tweedy
Wilco frontman Jeff Tweedy went on a brief solo tour earlier this year. Highlights of his one-man, acoustic performances are showcased on this new DVD.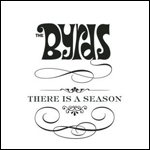 Hickory Wind
from There is a Season
by The Byrds
A new collection of music by The Byrds is filled with 99 songs and several videos. The track featured here, written by Gram Parsons, was originally from the 1969 LP Sweetheart of the Rodeo.
Slow Beautifully Seconds Faster
Slow Beautifully Seconds Faster
from The Magnificent Defeat
by Jay Bennett
After breaking ties with his old band, Wilco, in 2001, Jay Bennett embarked on a solo career with marginal success. His latest album is likely to get the most attention. It's his strongest work to date, with some remarkable production. Bennett calls the album a healing process, following the death of four family members and other personal turmoil.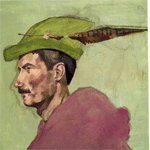 Leaving the Nest (It's a Long Way Down)
Leaving the Nest (It's a Long Way Down)
from Leaving the Nest
by Benjy Ferree
Benjy Ferree was once a nanny for film director David Lynch. Now, when he's not making music, he's tending bar at a Washington, D.C. restaurant. His rolling, sometimes playful and romping songs are collected on a debut CD produced by Fugazi drummer Brendan Canty.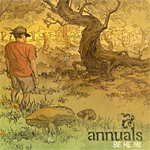 Carry Around
Annuals are based in Raleigh, North Carolina and make what's been called "shiny happy rock." The group features Adam Baker (vocals), Kenny Florence (guitar), Mike Robinson (bass), Zack Oden (guitar), Anna Spence (piano), and Nick Radford (drums).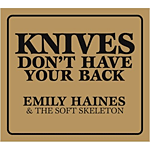 Doctor Blind
from Knives Don't Have Your Back
by Emily Haines and the Soft Skeleton
Emily Haines is a part-time member of Broken Social Scene and the lead singer for the Toronto band Metric. As a solo artist her sometimes ghostly music seems to echo from another world. British art rocker Robert Wyatt, a fan, says Haines has "inherited wisdom beyond her years" and "keeps to the shadows."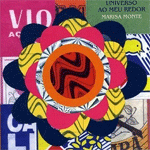 Universo ao Meu Redor
from Universo Ao Meu Redor
by Marisa Monte
Marisa Monte is a multi-platinum selling Brazilian pop artist. She's just released two CDs after a four-year hiatus. For this album she takes on Brazil's most popular music form, samba. Most of the songs were written by Monte, Arnaldo Antunes and Carlinhos Brown.
Part II (Disc 1)
from The Carnegie Hall Concert
by Keith Jarrett
For his latest CD, jazz pianist Keith Jarrett played Carnegie Hall without preparing any songs. Each piece was completely improvised and recorded live.