Damien Rice, Tom Waits, The Gothic Archies
The year's best pop music from Lily Allen; The quiet and contemplative Damien Rice; Chilling out with The Hold Steady; Three new CDs from Tom Waits; A tragic treasury from The Gothic Archies; Surreal sounds out of Kansas: White Flight; West Africa's Refugee All Stars.
Download this show in the All Songs Considered podcast.
Sign up for the All Songs Considered newsletter and we'll tell you when new music features are available on the site.
Damien Rice, Tom Waits, The Gothic Archies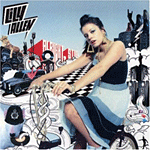 Cheryl Tweedy
from Alright, Still
by Lily Allen
Lily Allen is a young British pop singer who scored a number one hit on the UK singles charts in July 2006 with the song "Smile." Though her quirky, inventive songs are extremely popular in her home country, Allen's CD Alright, Still won't be released in the U.S. until early 2007.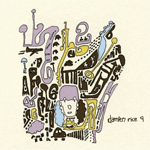 The Animals Were Gone
Damien Rice emerged from Ireland in early 2002 with a small collection of warm, beautifully delicate songs simple titled O. Two tracks used on the soundtrack to the 2004 film, Closer helped broaden his audience. Fans eager for a follow-up album should be pleased with Rice's latest release.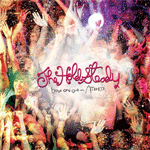 Stuck Between Stations
from Boys and Girls in America
by The Hold Steady
The Hold Steady is a Brooklyn, NY rock group fronted by Craig Finn, former singer for the Minnesota band Lifter Puller. The Hold Steady has just released it's third album in as many years. Boys and Girls in America is getting high praise from critics and fans for its catchy, sometimes playful and raucous rock.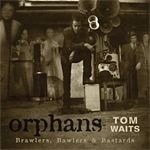 Bottom of the World
from Orphans: Brawlers, Bawlers & Bastards
by Tom Waits
Tom Waits has been crafting wildly imaginative and entirely original songs for more than 30 years, with one of the most distinctive voices in American music. He's about to release three new CDs in a single set called Orphans. The collection of 54 songs includes some of Waits' most experimental sounds.
Shipwrecked
from The Tragic Treasury: Songs from a Series of Unfortunate Events
by The Gothic Archies
The Gothic Archies, one of Stephin Merritt's many musical projects, offer 13 quirky tunes to accompany the Lemony Snicket stories by Daniel Handler.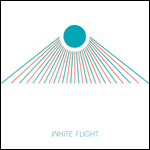 Pastora Divine
from White Flight
by White Flight
White Flight is the music of Justin Roelofs. Based in Lawrence, KS, Roelofs plays most of the instruments on this self-titled recording he released on his own label. The music of White Flight is largely experimental with off-balanced poly-rhythms, electronics and strangely affected vocals.
Soda Soap
from Living Like A Refugee
by The Refugee All Stars
The Refugee All Stars are six Sierra Leonean musicians who've been living as refugees at a camp in the Republic of Guinea. They were forced from their homes during a civil war that began in 1991. Their struggle and ultimate solace found through music was the subject of a documentary film.