Coldplay, Bright Eyes, Laura Gibson
A mash-up of Cuban rhythms and Coldplay; Los Angeles rapper Pigeon John; Atlanta art rock trio Hot Young Priest; Rarities from new-folk artist Bright Eyes; Portland music therapist Super XX Man; The intimate strains of singer Laura Gibson; Life at the micro level with Dave Fischoff.
Download this show in the All Songs Considered podcast.
Sign up for the All Songs Considered newsletter and we'll tell you when new music features are available on the site.
Coldplay, Bright Eyes, Laura Gibson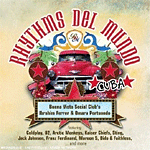 Clocks
from Rhythms del Mundo: Cuba
by Various Artists
This CD was produced as a benefit to raise money for global environmental disasters and features popular pop and rock songs mashed together with traditional Cuban rhythms and instrumentation. It includes some of the surviving members of the Buena Vista Social Club.
Money Back Guarantee
from Pigeon John...and the Summertime Pool Party
by Pigeon John
Pigeon John was born John Dust in Omaha, Nebraska but moved to the Los Angeles area when he was five. As a mixed-race child he says he felt out of place in both the predominantly white Omaha and predominantly black area of Inglewood. The alienation he felt would ultimately inform the underground rap he makes today.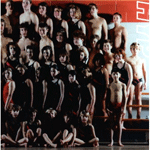 These Days
from Fiendish Freaky Love
by Hot Young Priest
Hot Young Priest is a trio from Atlanta fronted by poet-singer Mary Byrne. They make music they call "thrifty, sultry, sometimes sparse and stark and sometimes thunderous."
Blue Angels Air Show
from Noise Floor (Rarities 1998-2005)
by Bright Eyes
Bright is an experimental folk-rock band primarily featuring the music of Conor Oberst and Mike Mogis, with a rotating cast of supporting artists primarily from Omaha, Nebraska's music scene. This is a collection of rare recordings and previously unreleased material.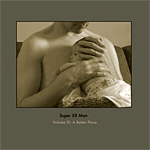 Blood Pumpin' Through
from Volume XI: A Better Place
by Super XX Man
Super XX Man (pronounced "super double-x man") is the music of Scott Garred, a Portland, Ore. artist who's been making simple, sweet songs for more than a decade. He's a music therapist by day and home recording artist by night.
Hands in Pockets
Laura Gibson is another Portland, Ore. artist known for quiet, intimate songs she performs on a nylon string guitar, an instrument normally used for classical music.
The World Gets Smaller When You Dream
The World Gets Smaller When You Dream
from The Crawl
by Dave Fischoff
Dave Fischoff says his music focuses on the mundane noises of life on a micro level. He makes most of his songs with guitar and tape loops recorded and mixed on a home computer.