The Music of Portugal
On this edition of All Songs Considered: you may fall in love with Portugal. Host Bob Boilen visits the city of Porto and meets one amazing Portuguese radio DJ, Alvaro Costa. Costa takes us on a journey that includes master of the Portuguese 12-string guitar Carlos Paredes but also includes Portuguese rock, reggae electronica but also pimba, the most popular music of all.
Download this show in the All Songs Considered podcast.
Sign up for the All Songs Considered newsletter and we'll tell you when new music features are available on the site.
Carpe Diem
from O Mundo
by Rodrigo Leão
FJP #2
from Dedadas
by Mário Barreiros Sextet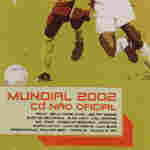 Heroes
from Mundial 2002 (compilation)
by Blind Zero
Dei-te Quase Tudo
from Ao Vivo No Coliseu
by Paulo Gonzo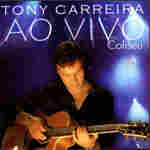 A Minha Guitarra
from Ao Vivo No Coliseu
by Tony Carreira
Real
from Megaphone3
by Megafone
Unfortunately, Megafone has neither a working label nor band site. Happy hunting!