You've Never Heard U2's 'The Joshua Tree'?
Note: This is a recurring series in which we ask our unimaginably young interns to review classic albums they've never heard before. Our current intern at All Songs Considered is Will Butler.
by Will Butler
I've never been a real U2 fan. But any time I tell someone this, they invariably ask, "Well, have you heard The Joshua Tree? And when I tell them no, they're incredulous. So maybe this is the missing link.
I start with the cover. The black-and-white photo of the band members and U2 insignia are simple and interesting without being distracting. I'm a big fan of a black album cover: Like a black-and-white photo, it leaves more to the imagination, which I think is good for first impressions.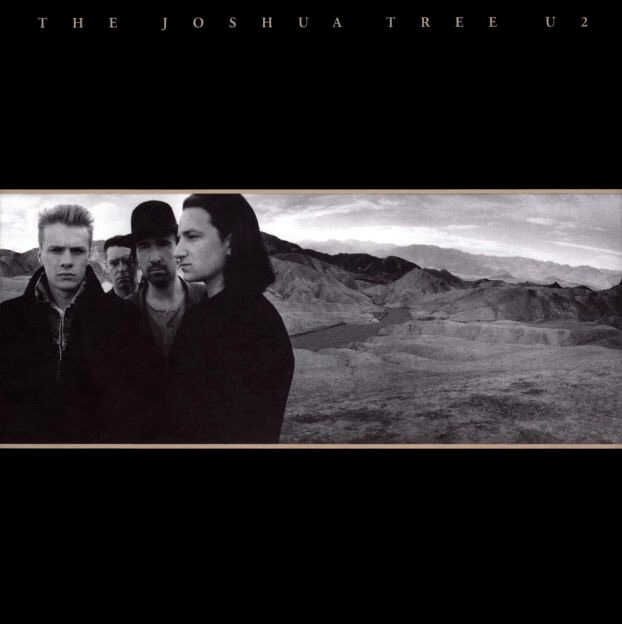 Hit the jump link to read more.
When I hit "play," I can barely hear the synth-pad murmur of the opening cut, so I turn up the volume. "Where the Streets Have No Name" slowly builds, and finally, Bono cries out: "I want to run / I want to hide / I want to tear down the walls / that hold me inside." I'll admit, this got me going. It's vaguely reminiscent of another band, though I can't quite put my finger on who it is. It has something to do with the tightly synchronized bass line and drums, which thump along steadily as Bono wails in anguish off in the distance. Then I realize where I've heard this particular sound before: It's the bread and butter of Arcade Fire.
As I get into the second cut, "I Still Haven't Found What I'm Looking For," an inkling of apathy starts to creep back. It's hard to put my finger on what it is about U2 that doesn't do it for me, but I'm beginning to think it's just Bono's melodramatic theatrics. The '80s, defined by characters like Morrissey, Michael Jackson and Madonna, had different standards for what you might consider "overly dramatic." But their schmaltz seems sincere, while to me, Bono's doesn't.
That said, "Bullet the Blue Sky" is a pretty sweet song. It's a refreshing departure from the sentimental, syrupy quality of "With or Without You," and I like the direction it's going. Larry Mullen starts it with that solid beat, and then the song really takes off into grungier, more dangerous territory. Bono begins by growling out a few verses, but his theatrics serve this type of song well. It's also politically charged. I don't think there's any way that Rage Against the Machine, which formed four years after this song came out, could deny that it was a direct influence. You can hear Zack de la Rocha in Bono's vocals, Tom Morello in the guitar work, Tim Commerford in the bass and Brad Wilk in the drums. I can even hear hints of The Mars Volta.
As the album enters its second half, I'm hoping for something that surprises me, but I'm having trouble differentiating one song from the next. "Red Hill Mining Town" and "In God's Country" could be the same song. But when "Trip Through Your Wires" comes on, I start to hear something I've been missing: a serious nod to American folk music. There's the harmonica howling, a guitar twanging or imitating a banjo, and all the varied rhythmic explorations, such as those on "One Tree Hill." Going back through the album now, I'm shocked I didn't hear it before. These subtle touches add a new dimension to The Joshua Tree. Suddenly, I'm excited to explore the album in greater depth.
I think I tend to like U2's darker songs, as evidenced by my immediate affection for "Bullet the Blue Sky" and the penultimate "Exit," a strangely disjointed cut that travels through some interesting and different musical landscapes. "Exit" begins with a beautiful hymnal chorus that's bordering on gospel. Then the song takes us to the eerie nighttime depths of the synthesized ocean, where Bono is Poseidon and The Edge rides on the back of a giant winged dolphin, surfacing from time to time to whip up a minor guitar-driven monsoon.
So how do you follow that? Many times, I find myself dissatisfied with album closers. But in this case, I think "Mothers of the Disappeared" is an appropriate way to bring the album to a close. It meanders along, spacey and introspective, eventually fading away into the distance, leaving behind one pleasantly surprised intern.
For more gushing about The Joshua Tree, you can read All Songs Considered producer Robin Hilton's remembrance on the album's 20th anniversary.