Bonnaroo: A Survival Guide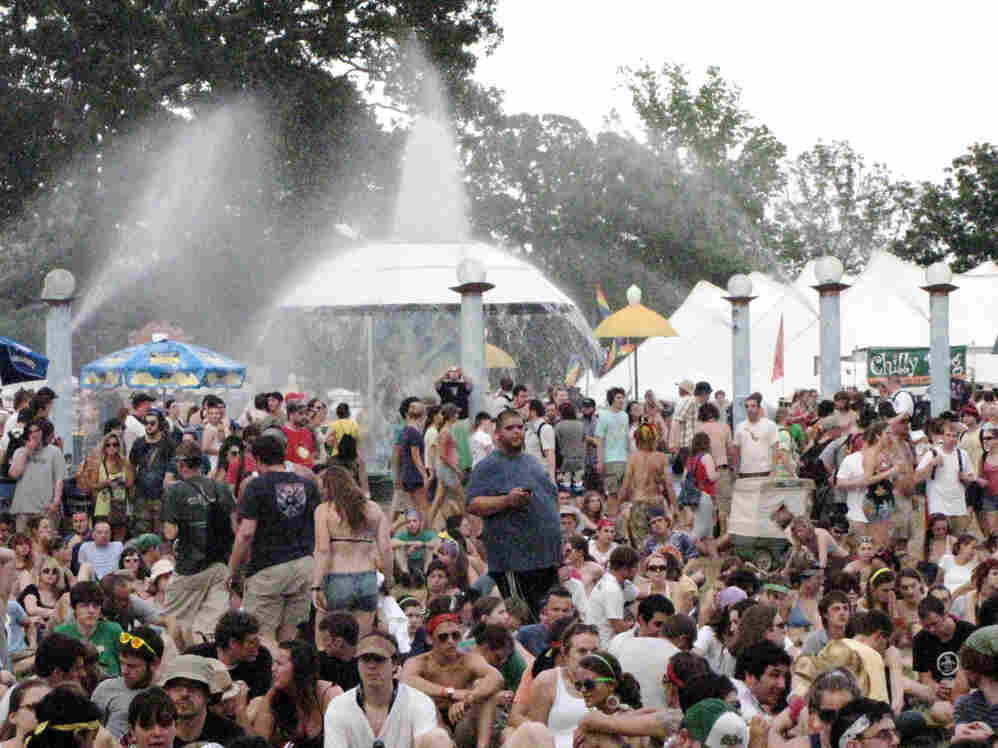 As members of the NPR Music team prepare their live Bonnaroo coverage, I thought they could use some guidance from the new summer All Songs Considered intern (me). I attended the festival last year, so here are some lessons I learned while embarking on this four-day musical excursion.
1. Check your tent
If you're like most people, you'll probably wind up camping at the Manchester, Tenn., farm. If you do, make sure you do a thorough check before pitching your tent. I made the mistake of trusting my 6'3" friend with this task; we wound up sleeping in the car when he realized the hikers' tent he packed was both leaky and comically small. Luckily, our neighbors took pity and invited us to share their lawn chairs, grill and shady awning.
2. Bring mud boots and ponchos
After just one (inevitable) summer downpour, the grounds get muddy — and stay that way. Mud boots and ponchos may not be the most fashionable, but they are priceless, because you can still listen to your favorite band somewhat comfortably in the swampy mess.
3. Pace yourself
Bonnaroo is a marathon, not a sprint. Keep yourself hydrated and going strong by opting for an overpriced water bottle rather than continuous beers. Leave the festival hangover for Monday morning.
4. Prepare for strange odors
Typically, audiences will be more concerned with dancing than personal hygiene. Not everyone will use the showers, but they all sure use the portable toilets. Arm yourself with baby wipes, hand sanitizer and deodorant, and expect Bonnarro to be funky — for both your ears and your nose.
5. Stay in good spirits
Most importantly, be patient and kind to those attending. A relaxed and upbeat attitude will help you and the thousands of other Bonnarooers get the most out of the weekend.