You've Never Heard Curtis Mayfield's 'There's No Place Like America Today'?!
Note: This is a recurring series in which we ask our unimaginably young interns to review classic albums they've never heard before. Erik Myers is one of NPR Music's fall interns.
All Songs Considered host Bob Boilen recently gave me a big book of album covers and told me to choose one I liked, as long as I'd never heard it before. I was to listen to the entire album, and then write about it.
I chose this one.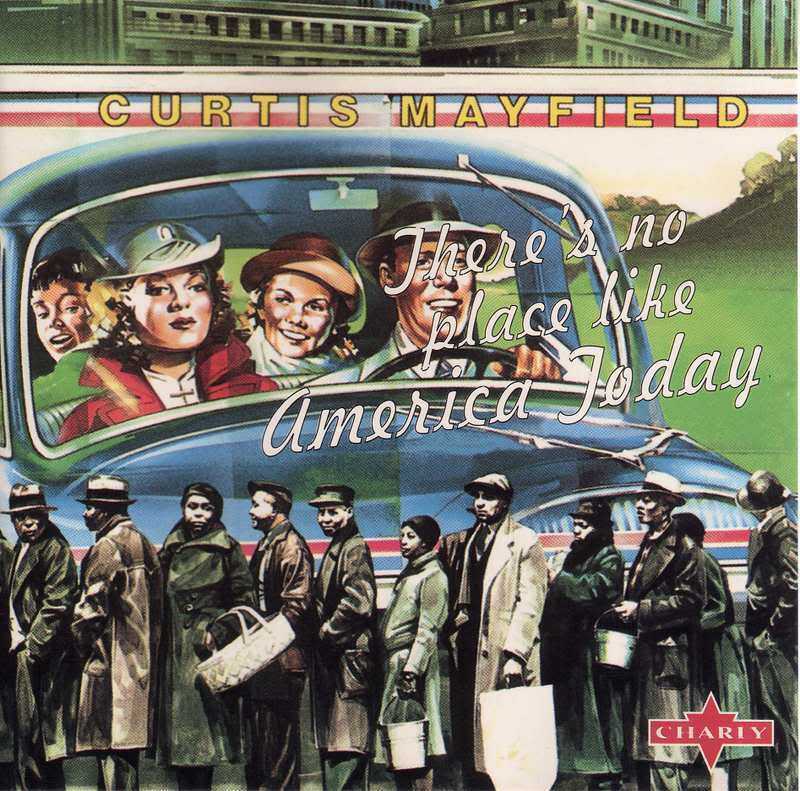 The image is actually lifted from my favorite Depression-era photograph. It illustrated the complete disconnect between the idealized American life and the African-American reality of the time. Gazing on that photo has always evoked a strange smattering of emotions for me, so I felt like I had to write about it. This, I figured, could be something different.
My hopes sank when the album began with neither anger nor despair, but funk of the stalest degree. The bongo percussion was interesting, but the "Billy Jack" had little more than wah-wah guitar and big bass chords. Fortunately, things picked up by the second track.
Listening to "When Seasons Change" made me pine for a record player, and I'm the kind of guy who's usually content with my MP3s. What a warm piece of music. I'm tempted to describe it as "heavenly," but that might be pushing it. Let's just say Mayfield and his band understood the precise pacing of this track. When those trumpets hit, the goosebumps follow. It doesn't get better than this.
Seriously, it doesn't. The rest of the record is an up-and-down experience. In "Jesus," Mayfield seems to lack the confidence in his piousness. He would have been just fine singing on his own, but decides to bring in a backup choir to hammer the love through. I like "Hard Times" — he sounds sharpest here, putting his natural rhythm to good use. The melody, however, is a little lukewarm. I'm guessing it was a Superfly leftover. America Today closes with "Love to the People," a delicate track that rounds out the album nicely.
This is a good record, but I wasn't moved to tears. I'll seek out other works from Mayfield that I've long overlooked. I'm gearing up for disappointment, though; Curtis Mayfield might be considered an important funk figure, but with his wispy, pained voice, he's much more powerful playing soul man.